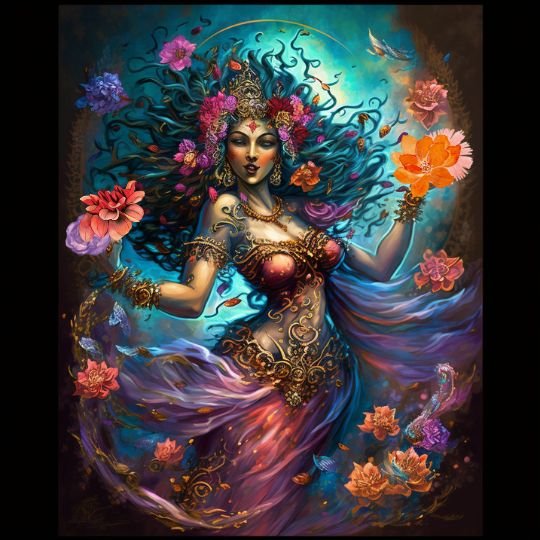 Are you ready to tap into your inner goddess and unlock your feminine power? Join us on a transformative journey of self-discovery through yoga, somatics, dance, live sound baths, meditation, and ancient ritual.
At our Goddess Yoga Retreats, we believe that every woman possesses inherent grace and power, and is a sacred vessel of the Goddess energy. In fact, yoga teaches us that the creative force of the Universe, known as Shakti, is a feminine power. It's time to embrace and reclaim this divine energy that resides within each and every one of us, regardless of gender.
Our retreats provide a safe and nurturing space for you to deepen your physical, mental, and spiritual practice as you connect with your inner deity. At the week-long Embodying the Divine Feminine goddess yoga retreat, we will guide you to connect with your inner goddess through yoga, somatics, dance, live sound baths, meditation and ancient rituals. At the Journey to the Goddess retreats, you'll dive into deep kundalini yoga practice, while also exploring your inner goddess through embodiment dance. In both retreats, you'll embark on a journey of self-exploration and empowerment. You'll learn ancient techniques to awaken and harness your Shakti energy, unleashing your fullest potential.
Join us and be a part of a supportive community of like-minded individuals who are also on their own journey of self-discovery. Embrace your divine feminine power and let your inner goddess shine at our Goddess Yoga Retreats. You deserve to reconnect with your divine essence and step into your true power. Come join us and let's embark on this beautiful adventure together!
Join Us In Beautiful Italy!
Experience Goddess Yoga at the magical lakeside village of of Lago d'Orta, Italy.
How to tap into the power of your inner goddess energy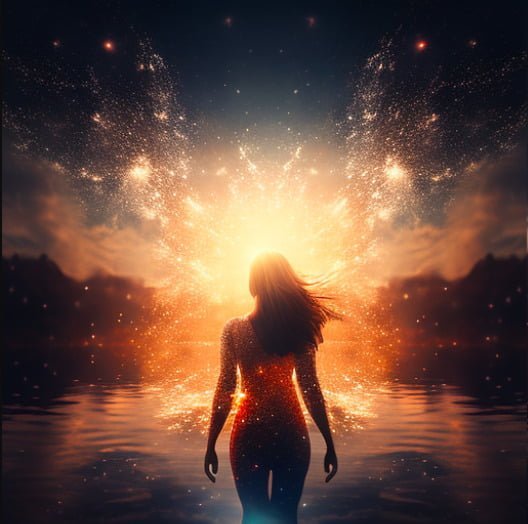 As you delve into this transformative journey, you may feel the Goddess energy making a grand entrance into your life, commanding your full attention. She can come rushing in with fiery intensity, or rise within you like a peaceful sunrise, opening up a whole new way of embracing life.
Through her stories, images, songs, rituals, and mantras, you'll begin to rediscover yourself in a profound way. You'll witness the wounded places in your psyche starting to heal, and you'll come to realize that you are a sacred embodiment of the Goddess herself. Her powers are limitless, and her forms are infinite, empowering you to break free from anything that holds you back.
With her unwavering support, the Goddess wields every weapon necessary to conquer the demons of shame, guilt, betrayal, unworthiness, blame, victimhood, and more – anything that limits you from expressing your true, juicy, and creative nature.
Get ready to embrace the power of your inner Goddess and embark on a journey of self-discovery, healing, and empowerment. You are a divine force of nature, and with the Goddess by your side, there's no limit to what you can achieve. Let's embark on this beautiful adventure together and awaken the radiant, divine feminine energy within you! You've got this, goddess! It's time to explore the world of Goddess Embodiment!
What is Goddess Yoga?
Let's talk about the beautiful world of Goddess yoga – a term that encompasses various yoga experiences that awaken the power and energy of the divine feminine.
In Goddess yoga, we can visualize the goddess, meditate on her, chant mantras or her bija mantra, or practice asanas that awaken the feminine energy known as shakti. It's a practice that embraces the power of the goddess in all her forms.
Whether we focus on the general concept of goddess power, the great mother goddess, or specific goddesses and avatars like Durga, Lakshmi, Kali, or Sarasvati, Goddess yoga taps into energies of strength, love, peace, and wisdom. It's a practice that aims to bring us happiness and healing, nurturing our mind, body, and soul.
So, come join us in this empowering practice of Goddess yoga, where we embrace the divine feminine within us and awaken the goddess energy that resides in each and every one of us. Let's embark on a journey of self-discovery, transformation, and healing, guided by the wisdom and power of the goddesses. Get ready to experience the magic of Goddess yoga!
Goddess Yourself at Goddess Yoga Retreats
At Goddess Yoga Retreats, you will embark on a spiritual journey like no other! Our practice revolves around incorporating spiritual yoga into our daily lives, through meditation, disciplines, and practices that nourish our mind, body, and soul.
At Goddess Yoga Retreats, we believe that spirituality is a deeply personal experience, and our practice is not tied to any specific religion. It's a beautiful vehicle for every person, regardless of their background or beliefs, to connect with their inner divine feminine energy, mythic feminine power, and inner goddess energy.
Through our yoga sessions, dance movements, divine feminine tarot card readings, and other soul-nourishing activities, we create a sacred space where you can tap into your inner goddess and experience a profound sense of connection with your true self. It's a journey of self-discovery, self-care, and self-love, where you can embrace your feminine essence and unlock your full potential.
Our approach is warm, inclusive, and empowering. We strive to create a supportive community where you can freely express yourself, explore your spirituality, and deepen your connection with the divine feminine. Our experienced instructors are here to guide you every step of the way, helping you awaken your inner goddess and cultivate a sense of inner peace, joy, and empowerment.
So, whether you're a seasoned yogi or just starting your spiritual journey, join us at Goddess Yoga Retreats and let's embark on a transformational experience together. Let's celebrate the beauty of the feminine energy within each and every one of us and embrace the magic of Goddess Yoga!
yoga retreat
goddess yoga
divine feminine yoga
feminine power
spiritual practice
spiritual meditation
spiritual disciplines
spirituality and practice