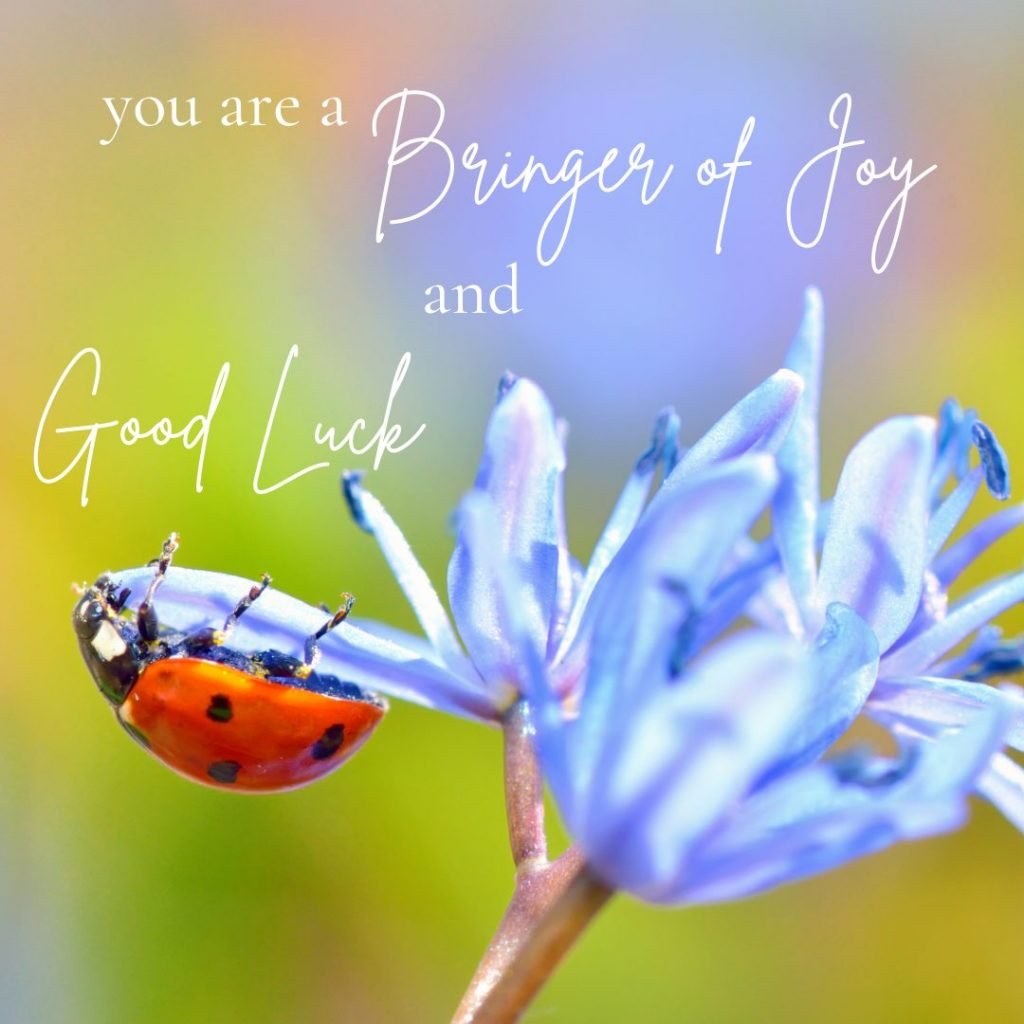 The world is happier with your brightness! You are a bringer of joy and good luck, and you radiate color. So, it's time to be your own colorful lady bug!
How are you bringing color and sunshine to your day today?
Today's tarot and oracle card, "LadyBug" is reminding you that good luck and happiness are right around the corner. All you have to do is be in the present moment.
Remember you are a bringer of joy and good luck, and also brightness. And you always have been. Don't let other's dim your light and prevent you from blessing the world with your uniqueness.
Find the "color" in every situation and practice mindfulness wherever you are. Go for a walk in nature, pick some of your favorite flowers, draw or journal. Do something that makes you feel happy and release your worries.
Just like lady bugs are in constant renewal, you too are also in constant flow of life. So go with it! Embrace the flow and let go. Life is too short to hold back.
So, step forward with the carefree happiness of The Fool and take a chance on your dreams. What color and good luck are you blessing the world with today?

Want to learn more about embodying the tarot? Check out the Embodied Goddesses online ascension and manifestation experience.
Through meditation, chakra work, music, embodiment dance and other spiritual practices, this nine-module online course will teach you how to embody the gifts and lessons of the tarot.
Love our tarot decks? You can order your own online!