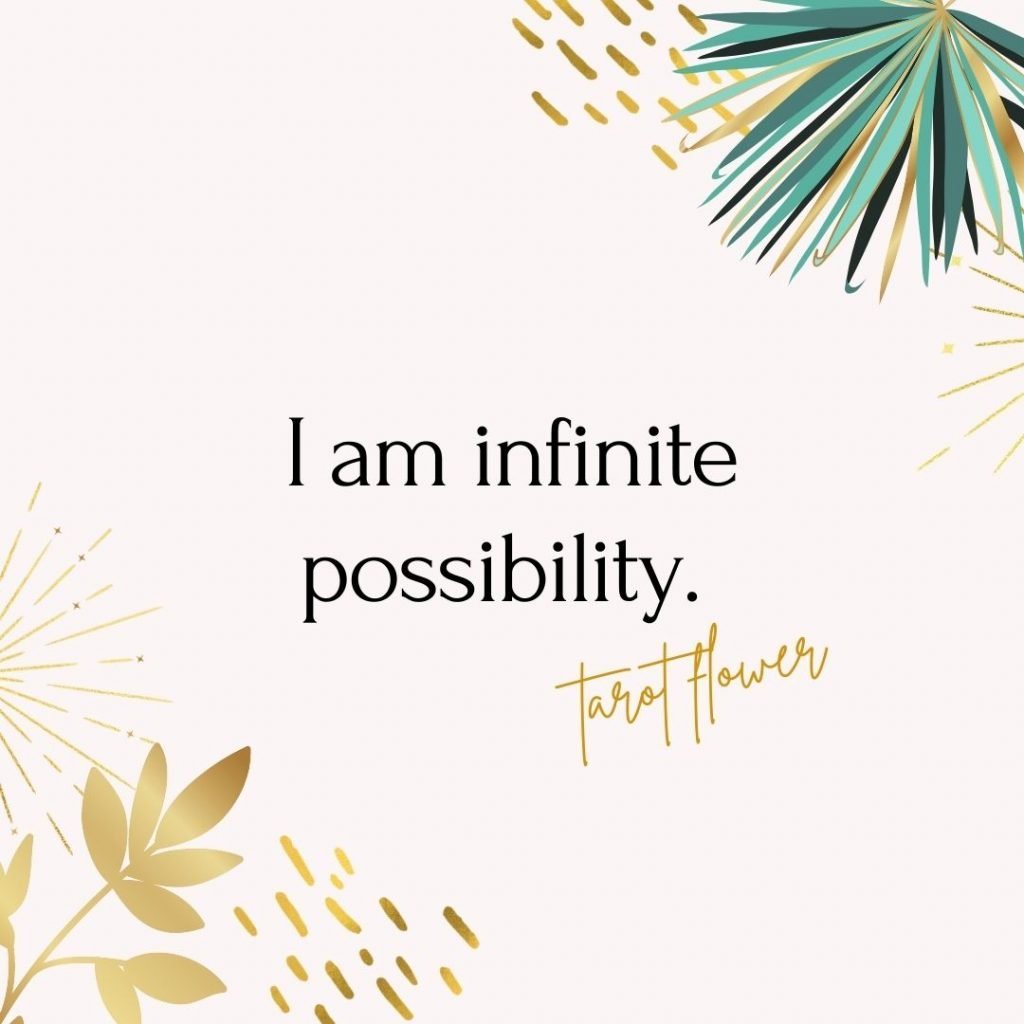 When The Magician tarot card turns up in your reading, get ready for some magic!
This Major Arcana card represents manifesting your desires – making your dreams come true.
Whatever you put your mind to, whatever you set your focus on, will become a reality if you stick to it! The time is now to put the effort into creating the world you want to live in!
The magician upright meaning is one of endless possibility, so be sure to take full advantage of every opportunity that comes your way in the near future.
The Magician Meaning – Tarot Explained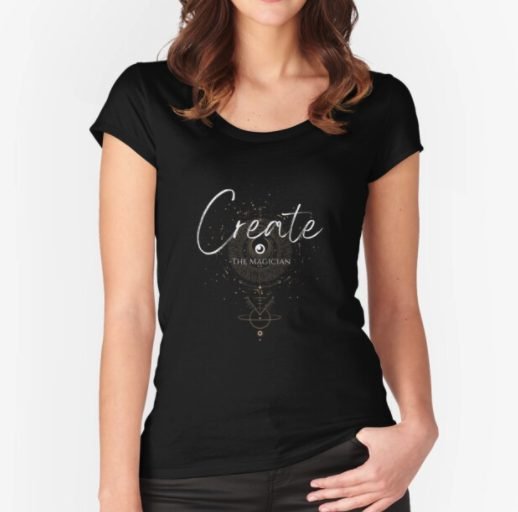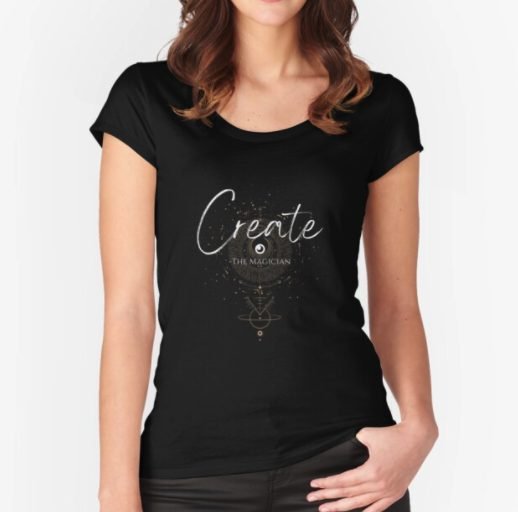 The Magician is the second tarot card of the Major Arcana and represents manifestation, infinite possibility, creation, and ability.
This archetype has everything at his disposal to manifest his desires. He has the powers of all four suits of the minor arcana: the cups, pentacles, wands, and swords. With these resources and strengths, the world is his to make.
The Magician major arcana card is the second lesson on manifestation on the querent's path toward ascension. The Fool had to find the courage and faith to make the decision to pursue his dreams. The Magician is challenged to recognize that his resources, strengths, and talents are already there before him, he just needs to use them!
Love our featured image above? This card is from the White Sage Tarot. You can buy your own right here!
Our Favorite Tarot Decks!
The Magician Tarot Card in the Past
It looks like you put a lot of effort and focus into building something very important in the recent past. You manifested something great that is setting the stage for your situation today. The cards that follow will clarify the importance of this in your future. But thanks to your diligence and dedication, you created a solid foundation for yourself.
The Magician Tarot Card in the Present
You've got everything you need to make your dreams come true! Are you forgetting about some resources of talents that you have? Or maybe you're living with some self-imposed restrictions that don't serve you. Take a moment to look around. Take stock of your strengths and skills. Then take action to create the life that you want for yourself. The Magician is in your reading to tell you that the time is now! Start creating!
The Magician Tarot Card in the Future
Whatever your current situation may be, there are powerful incoming energies in your near future! Maybe you've been working hard and not seeing the results you had hoped for. Well, that is all about to change. Get ready for the universe to support your dreams. All you have to do is put in the focus and determination, using every resource you have available to you, and the world will be your oyster.
The Magician Tarot Card Meaning – Love Reading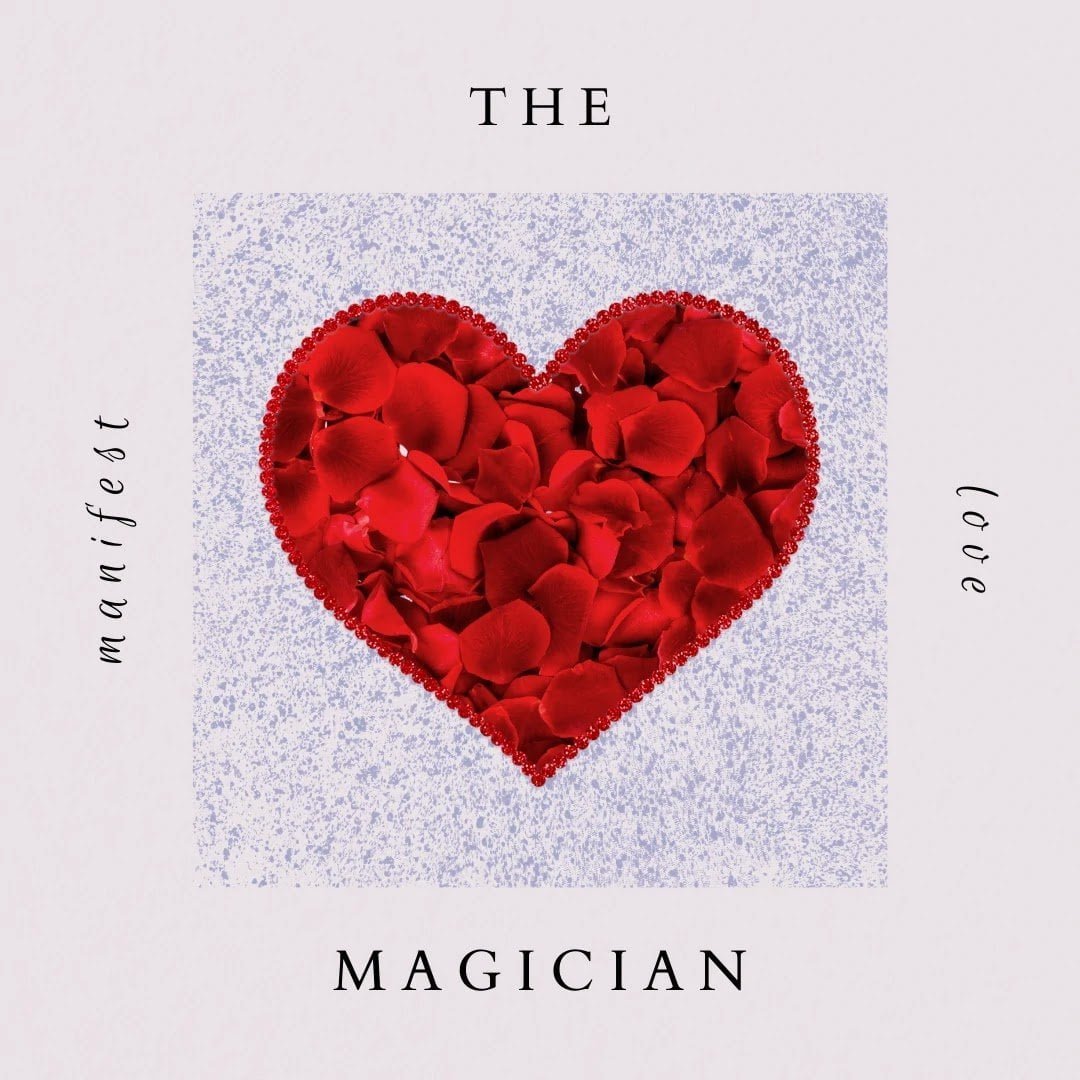 Wow! The Magician in your love reading is like a magic wand for love! This is a time to move forward with confidence and clarity. Whatever energy you put into your love situation is going to manifest easily, so be sure to keep your thoughts in alignment with your intentions.
Major arcana cards are always significant in any tarot card spread, and with The Magician, love readings get an extra boost. If you're single, stay open to possibilities. If you're attached, take your relationship to the next level!
The Magician Tarot Card Meaning – Career Reading
The universe is supporting you in your endeavors. This is a wonderful time to invest your energy and efforts into creating something new.
Utilize every resource at your disposal and keep your eye on the prize. Your powers of manifestation are heightened!
The Magician Tarot in a Health Reading
This is a great time to invest into a new health routine or diet. The effects are going to be magical! Whatever you work on right now is going to result in wonderful improvements, so put those extra hours in at the gym, or make a commitment to start that new diet!
The Magician Tarot in a Spirituality Reading
You are in alignment with the universe and may be experiencing a lot of synchronicities. Are you seeing a lot of repeating numbers? Are things simply falling into place? This is a powerful time for you, so pay attention to your dreams, and be precise and thoughtful with any intentions you send out into the universe. Your thoughts and emotions are powerful at this time.
The Magician Tarot Card In Reverse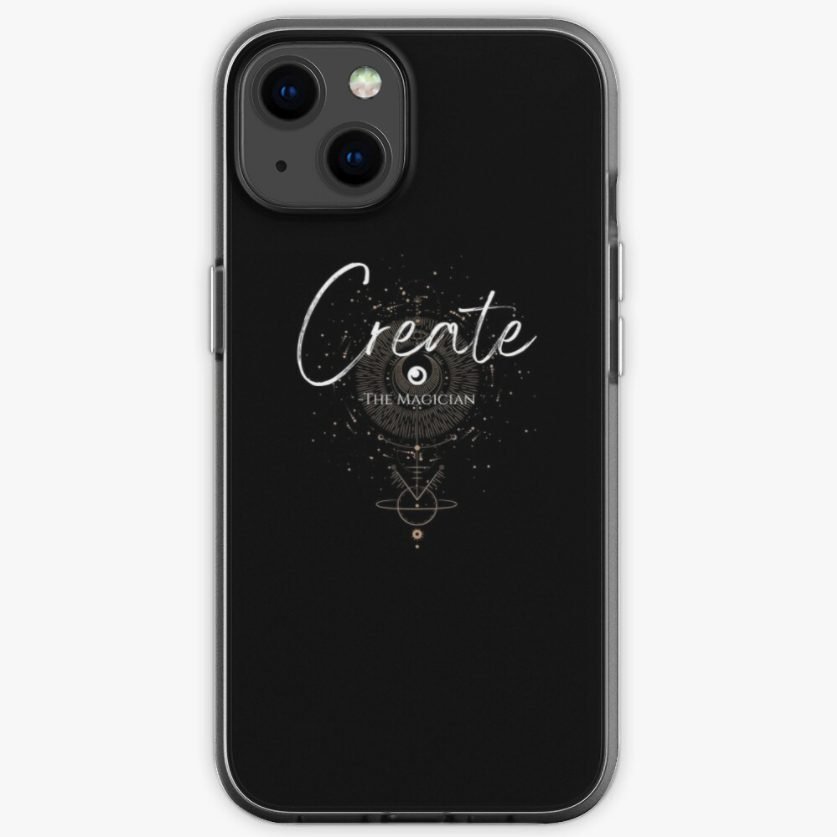 The Magician upright meaning is generally a great card, but in the reverse, the Magician tarot card can indicate someone or a situation that is manipulative and deceitful. So, you might want to keep an eye out for anyone in your environment who isn't being above board. The reversed Magician can also indicate that you aren't using all of the resources at your disposal to manifest your dreams.
Take a closer look and try to think outside of the box. Don't dismiss any skills or talents, no matter how small or insignificant you might think they are. You have all of elements you need in order to create the life you want on the table in front of you. Make use of everything you have.
Symbology of The Magician
In the Rider-Waite the Magician is depicted with a table in front of him that has a symbol of each of the suits on it. The pentacles, cups, wands, and swords. This means he has all of the elements right there – like the ingredients for a recipe. All he has to do is craft it together, and he does this with the wand in his hand, the symbol of spirit. Over his head is the infinity symbol, which reminds us that we can manifest anything we can dream of.
How to Embody The Magician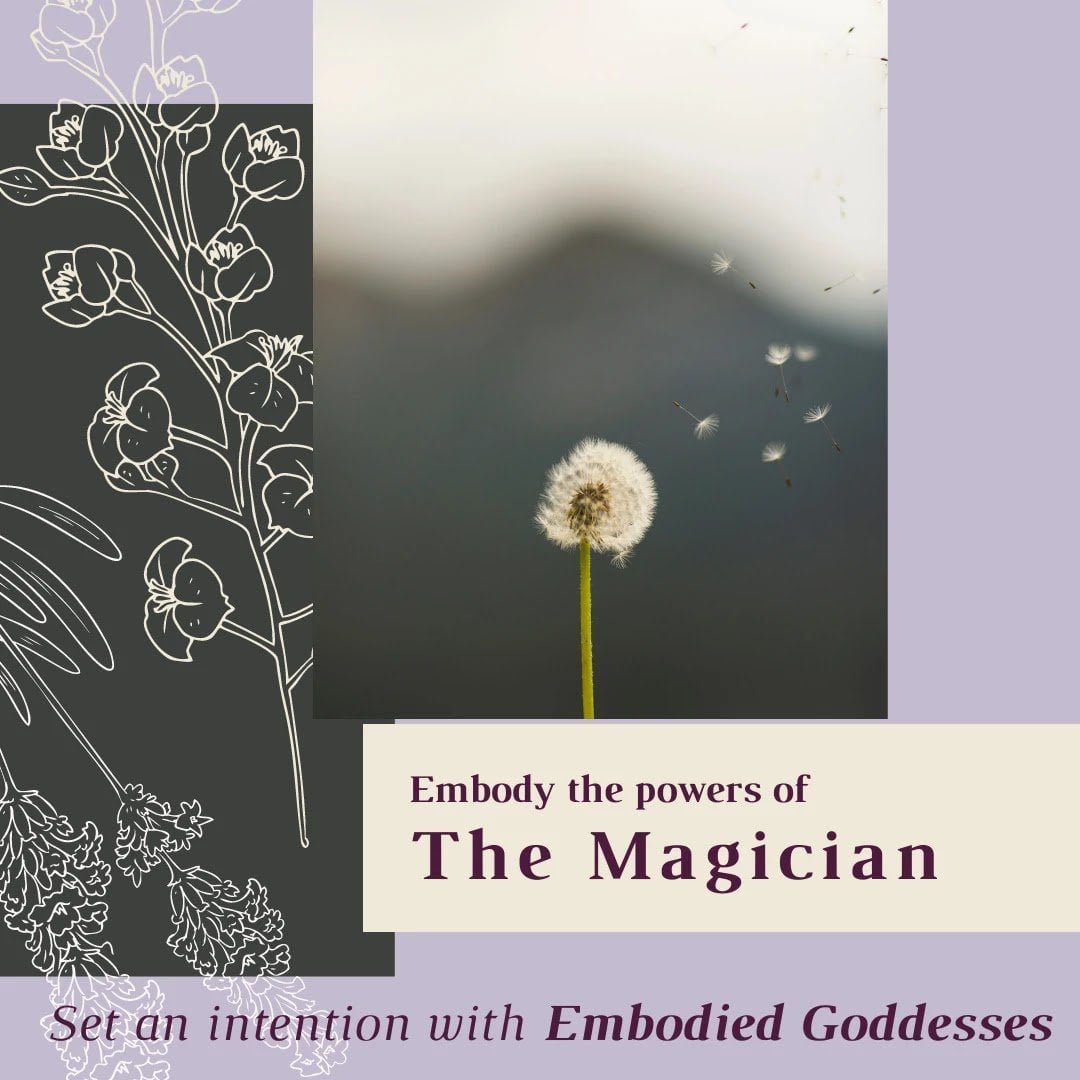 The Magician uses all of the resources he has at his disposal to manifest what he wants in his life. The first step is setting our intention, but without embodying our dreams, they won't manifest in our lives.
Want to learn how to embody the powers of The Magician? Check out our brand new Embodied Goddesses online course so you can manifest the life you want too!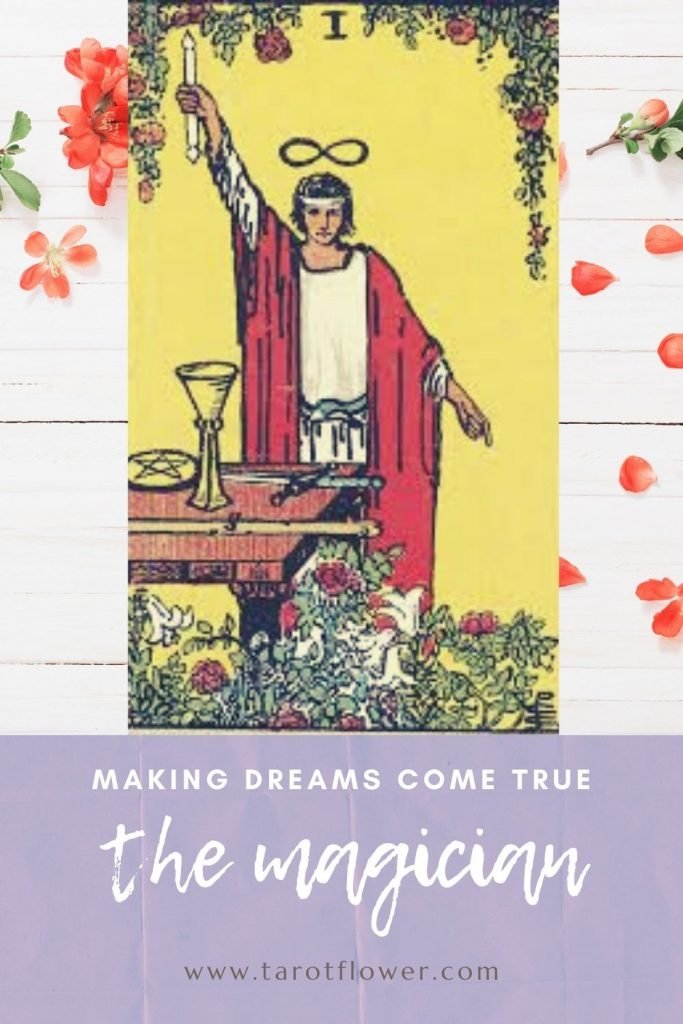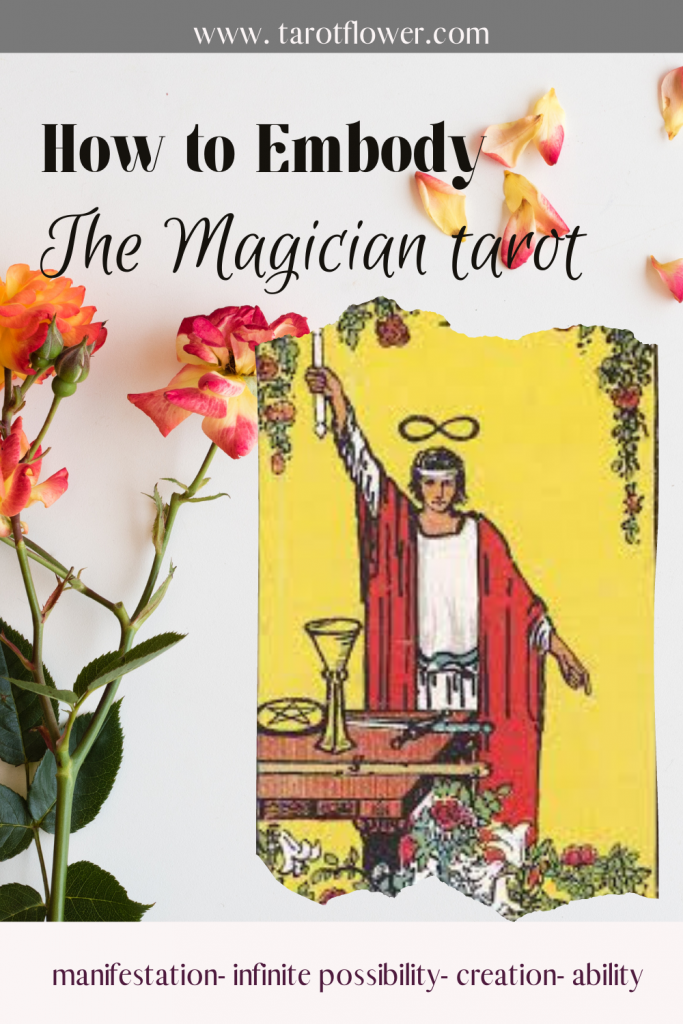 Want to learn more about embodying the tarot? Check out the Embodied Goddesses online ascension and manifestation experience.
Through meditation, chakra work, music, embodiment dance and other spiritual practices, this nine-module online course will teach you how to embody the gifts and lessons of the tarot.
Love our tarot decks? You can order your own online!
the magician tarot
the magician tarot cards meaning
the magician love tarot
the magician tarot yes or no
the magician tarot card yes or no
is the magician a yes or no card
the magician tarot reading
the magician tarot thoth
the magician tarot personality
the magician tarot as a person
the magician tarot symbolism