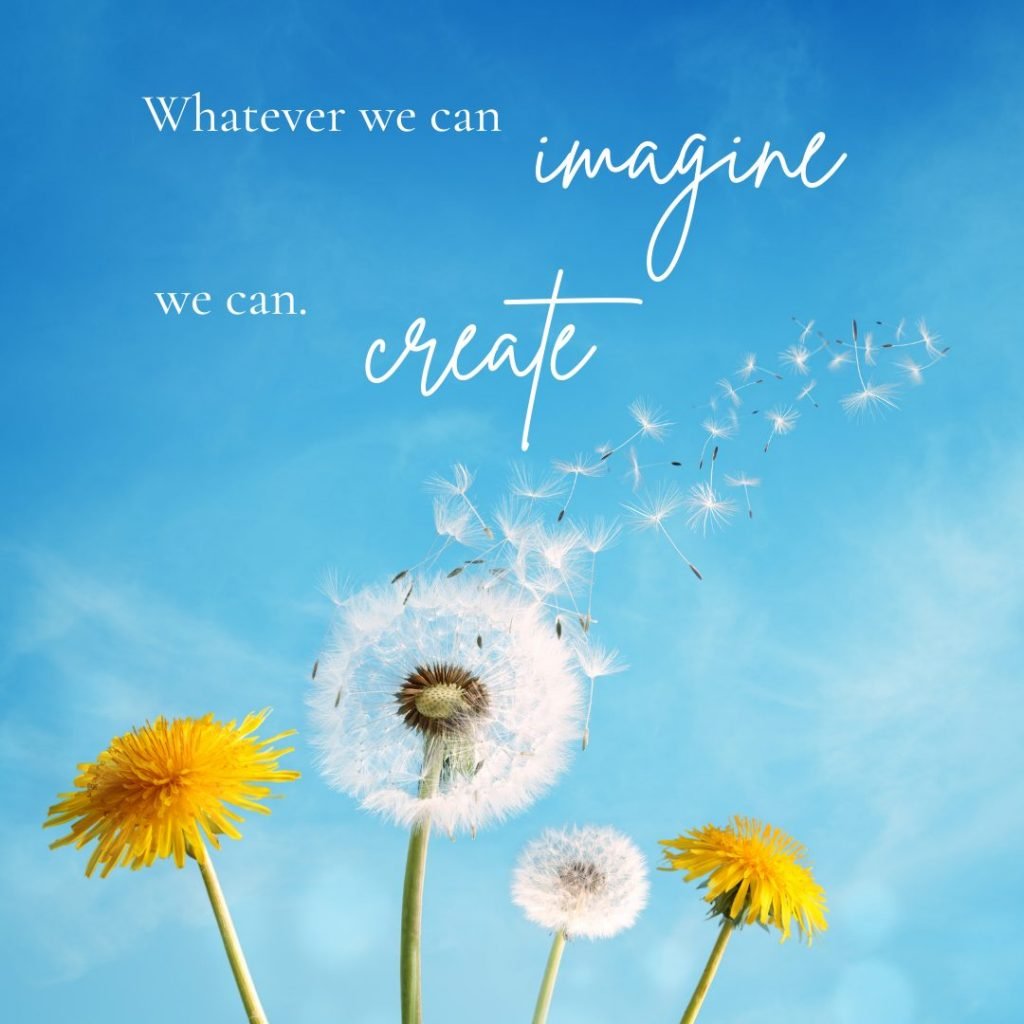 The Star tarot card is a message of hope and optimism after the trauma of The Tower. It represents healing and a deep connection to your true self. This major arcana card encourages an authentic pursuit of what you truly love and desire. It is a feminine card that represents purity and vulnerability. The Star tarot card meaning is one of renewal and rebirth.
Have you been in an unnerving and complicated situation which makes you feel like the world is crumbling around you? Was it so tough that you feel like you will not be able to rise again? Whatever happens, do not lose hope because this situation will not last forever.
Coming after the Tower card, which is a card of massive of disruption and destruction, the Star tarot card is an uplifting card, bringing light with a glimmer of hope and faith for the future. When it appears in your reading, rest assured that it will lead you to the other side of any obstacle that is currently in your way. Read on to find out more about this wonderful card.
The Star Tarot Card Summarized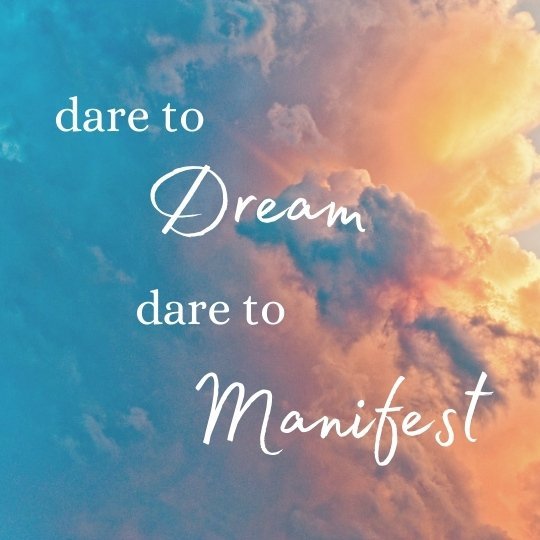 The Star tarot card is, without any doubt, a beautiful card to receive in your tarot card reading. First, the Star is a symbol of optimism, dreams, inspiration and purpose. The appearance of the Star card in your tarot reading carries great messages of hope and healing.
The Star tarot card indicates that you have been through a lot, but you are nearing the end of your struggles. Do not fear, you will soon usher in a peaceful life full of happiness. This major arcana card actually embodies renewed faith and a feeling of immense blessings from the universe. With it, you will soon regain your motivation and rise to the top again.
The Star Tarot Card and Your Authentic Self
The Star tarot card carries a deep and powerful message. In fact, it urges you to be raw, authentic and to be the true version of yourself. In other words, it tells you to be pure and vulnerable. This card is also a symbol of a time of growth and development as it invites you to ask yourself about what you truly desire and encourages you to fight for it.
What it is that you are trying to heal from? The Star card is a sign that it is time to open yourself to new ideas and opportunities and to dream big. And even more importantly, not to be afraid of taking risks. By doing so, you will see in the near future that it was fruitful and beneficial.
The Star card encourages you to move forward no matter what may come your way. Remember to have faith that the best is yet to come and that you can build something better. Calm and full of generosity, this major arcana card highlights your divine connection to the universe at this time.
The Star in the Past Position
When the Star tarot card appears in the past position, it highlights that you are where you are right now thanks to the wonderful dream and effective idea you had in the past. In other words, your past actions lead you to your current place. Therefore, if you feel happiness now, know that it is thanks to the inspiration and hopefulness you had.
In case that you are unhappy with your current situation, perhaps you did not make choices that were in alignment with your soul's purpose. Have you been listening to the whispers of your heart? Have you been following your dreams? We must go beyond dreaming and also take action by implementing practical ideas to pursue our dreams. Therefore, it is crucial to identify what messages hit you deeply. This will enable you to learn from the messages of the tarot.
The Star in the Present Position
The Star in the present position is a sign that you are viewing life through rose-colored glasses. It means you have a new journey in front of you and you are full of dreams and hopes. It may be a new job or a new relationship. Whatever new plans are manifesting, they can change your life in a significant way. This card implies that there is no need to complicate things. Instead, you just need to take a moment to ask yourself what you truly want in life, and what you should do to achieve your goals.
The Star in the Future Position
In the future position, the Star major arcana card urges you to be hopeful and to do all that it takes to make your dreams true. Be steadfast and do this despite the troubles and challenges you are coping with. In another way, this tarot card messages you to stay true to yourself and to pursue your dreams. Do not be afraid of taking risks, if necessary, because it is high time to do so. The message is clear: "Do not let anyone or anything distract you from your goals".
Your Love Reading and The Star
When the Star appears in your love reading, it may invite you to allow yourself to be vulnerable. Make an effort to be more authentic with your new partner. Strive to let go of the ego instead of focusing on the past. The Star tarot card comes as a reminder that there will always be hope and great new opportunities. Keep the faith that you can emerge joyful in spite of the wounding in the past.
Perhaps someone you really love has betrayed you. In this case, it is normal to be paranoid and to find it difficult to trust other people. It is actually natural to react this way. However, if you do not drop your baggage and continue to allow the hurts and pain from your past steer your current relationship instead, you will never find happiness and harmony in life. Only when you practice the art of letting go and drop your baggage, can you grow, find true love and move forward.
Your Career Reading and The Star Tarot Card
The Star tarot card also carries a significant message in your career reading. When it comes to career, this major arcana card indicates that things are about to change and you are very close to attaining what you truly want. The Star implies that it is time to prepare yourself for amazing and big opportunities.
Be careful you don't miss out on the possibilities! The clock is ticking. Therefore, make sure you create space to allow for these things to happen as soon as possible. For example, if there is a field of study or work that you are interested in, you must go ahead and take steps toward immersing yourself in that field.
Your Health Reading and The Star Tarot Card
Receiving the Star tarot card in a health context is something everyone wishes for. As we all know, health is one of the most important things in life. We cannot go to work, we cannot go to school and we cannot be with friends if we are ill.
In fact, because it is a healing card, the Star card is a beautiful sign that you will be in good health in your life. You are not fighting an illness at the moment. In the case that you have been ill recently, this tarot card indicates that there is recovery on the horizon. If you have had serious diseases or major complications in the past, you will recover from them in the near future. Moreover, you will regain energy and vitality. What the Star tarot card asks you to do is to make sure you live in peace and harmony, and that, in every single area of your life.
Your Spirituality Reading and the Star
When it comes to the world of spirituality, the Star tarot card appearing in your tarot card spread represents your development on your spiritual journey. It means that you are not far away from spiritual enlightenment. Moreover, everything you do throughout your spiritual ascension will be fruitful. The Star is actually a sign that you will have a good tone with your sub-conscious and higher conscious mind. You will be able to transform yourself from the old you to the new you.
The Star Tarot Card in the Reverse
The Star card in the reverse position implies that life's challenges are so stressful that you are feeling hopeless. Perhaps you are in a difficult situation that is so bad that it feels impossible to deal with. You may feel like you are stuck in a streak of bad luck. You may be seeking to understand why these things are happening to you.
However, this major arcana card in the reverse, reminds you that you can choose to be happy even in the most unnerving circumstances. Here, we are talking about an internal choice. Moreover, it serves as an invitation to test how deep your faith in yourself is. You should strive to get to the core of the authentic version of yourself and stay connected to this. Ask yourself what your honest hopes and dreams are and what actions you are taking to manifest them in your life.
The Lessons of the Star Reversed
The Star tarot card encourages you to see things in a positive way. If you can do so, you will be able to see those struggles as a blessing, not as a punishment. What you should is to take some time to think about your current challenges and try to figure out the lessons you can get from them.
You will need the lessons you are learning from the tough times throughout your life. They will help you to grow and reach what you really desire. Moreover, you need to identify what your soul's purpose is at this time. Once you are connected to the dreams of your authentic self, you must take steps to align your daily life with them. By doing so, you will find new ideas as well as great sources of inspiration.
How to Implement the Lessons of the Star Reversed
The star tarot card also recommends you do things step by step, from the most important to the least. This priority assessment is crucial for your success on your journey. Apart from that, there are different activities you can engage in to take your attention away from all of your worries and troubles. Try to nurture your spirit and establish a connection with your inner self again. For example, you can go somewhere you feel at ease, you can take a warm bath. Self love and self care can be anything that you enjoy, but just remember to make time just for yourself. Practicing yoga and meditation can also work well.
Symbology of the Star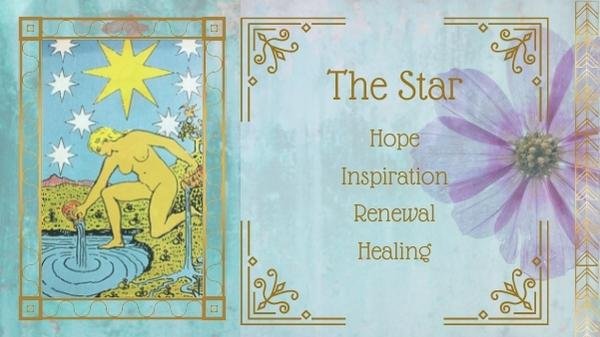 In the traditional Rider-Waite deck, the Star tarot card features a naked woman kneeling at a small pond. She is holding two clay pitchers of water, one in each hand, and is pouring water out of each one.
With her left hand, the subconscious, she is pouring water out to nourish the earth and to continue the cycle of fertility. The he beautiful lush greenery around her represents this fertility. With her right hand, the conscious, she is pouring water onto dry land in five rivulets, which symbolizes the five senses.
The Rider-Waite Star Tarot Card
The woman has one foot on the ground and the other one in the water. She is actually well-balanced between the two. The foot on the ground is a sign of good common sense and practical abilities. The other foot in the water is symbolic of her connection to her inner voice and guidance.
The woman on the Star tarot card is naked, which shows both her purity and vulnerability, her state of innocence. She is also at once intuitive and practical; we can notice in her posture that she feels very comfortable. Depicted on the Star tarot card is a single large star, representative of her core essences, along with seven smaller stars symbolizing the chakras.
How to Embody the Star Tarot Card
Now that we have discovered what we need to know about the Star tarot card, let us focus on how to embody this card and bring its energy into our life. The message of this card is clear: "trust in the future and hold on to your dreams". What you have to do first is to look deep within and listen to your inner voice.
Be true to your own deepest wishes and dreams. This enables you to know what you truly long for and what you live for and strive for. In fact, you must have clear vision, but everything begins with inspiration, so, be open to the messages you are receiving. Allow yourself to dream, to aspire, and most importantly, believe in your ability to manifest those dreams and aspirations.
How to Manifest with the Star Tarot Card
It is important that you lear to let go of that which no longer serves you and embrace the flow of life instead if you want to manifest your hopes and dreams. Focus on your aspirations and take steps toward your goals. People often call the Star tarot card the messenger of hope, as it tells them to keep up the positivity and to continue to work toward their dreams.
Whatever comes your way, do not lose hope and uplift your soul to the highest of highs. You will soon discover that by keeping your heart full of hope, you will manifest your desires and live with peace and harmony. You just have to make sure you keep your one foot on the ground, and share your spirit generously. Apply all these things to all areas of your life and you will feel the difference!

Want to learn more about embodying the tarot? Check out the Embodied Goddesses online ascension and manifestation experience.
Through meditation, chakra work, music, embodiment dance and other spiritual practices, this nine-module online course will teach you how to embody the gifts and lessons of the tarot.
Love our tarot decks? You can order your own online!
the star tarot
the start tarot meaning
the star tarot love
meaning of the star tarot card
the star tarot card meaning
what does the stars mean in tarot
the star tarot yes or no
the star tarot as feelings
the star tarot card love
the star in tarot meaning
the star tarot love meaning
the star tarot reading
what does the star mean on tarot cards