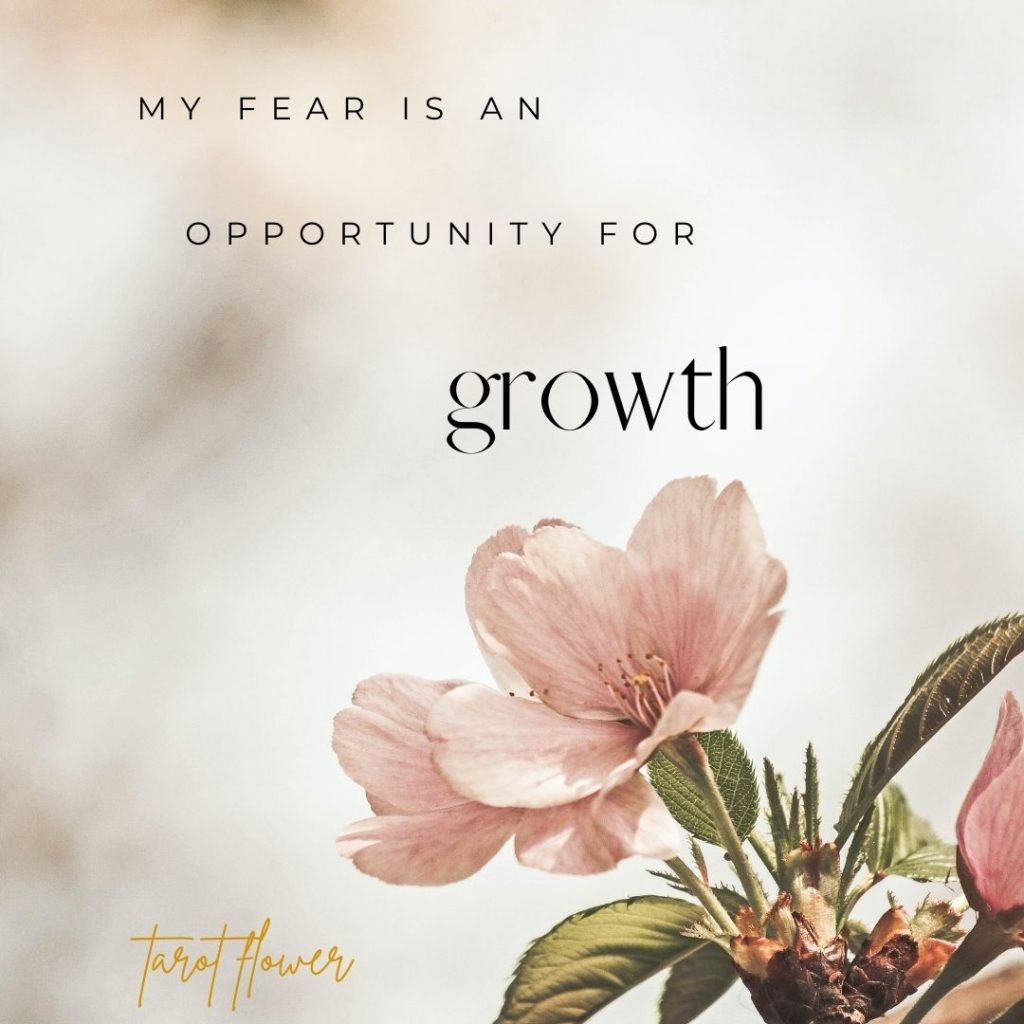 Don't freak out because you got The Tower in your reading! Sit back and relax – this is your tower tarot guide and we're going to tell you everything you need to know about this complex major arcana card. We've all heard the expression having "a tower moment." Tarot cards have a lot of deep symbolism and hidden meanings, and tower moment are also moments of opportunity and new doors opening. So let's read on and find out what its all about.
The Tower is tarot card number 16 and represents false foundations that have led to collapse and destruction. Although it sounds frightening, this change should be welcomed, because it allows us to build something solid from a clean slate.
The Tower Tarot Meaning
Besides the Death and Devil cards, the Tower card is one of the most feared Major Arcana cards in the tarot deck. People receiving it in a reading consider it threatening and scary as it can represent total destruction and sudden change. It confirms there is no happiness and peace in life. It even informs that things are going to be worse in the future. However, it has a positive aspect in a way that the disruption can lead to a fresh start. It can actually embody optimism, hope for the future and renewed faith. Keep reading for learning more what the appearance of this card might mean for you.
The Tower Tarot Card Summarized
The 16th card in the Major Arcana, the Tower Tarot card is an embodiment of tragedy and sudden ending. It informs that conflict and disruption are coming your way. It is also a card of awakening and revelation because perhaps you realize suddenly that you are involved in a situation you did not think it was and you want to keep yourself away from it. Furthermore, this card is as much an integral part of personal growth and development. In fact, all drastic loss and ending, although it will may be a painful process, can also set you free and bring renewed hope of better times. It will enable you to begin again on a more equal footing.
Only when you see through illusions and face the truth about a situation, can you be able to make these positive changes. You also need to let go of what you wish things to be if you want to find yourself no longer locked up in that tower anymore. In addition, make sure you will not repeat the same mistakes in the future.
The Tower in the Past Position
The Tower in the past position confirms you have just gone through some tough times in your life recently, which continues to affect you currently. Perhaps you have lost a loved one, or you have been divorced or there may be a natural disaster, which left harmful impacts. Whatever it is, this violent change is still playing a crucial role in the context of where you are now and is still affecting your current situation.
The Tower in the Present Position
When the Tower card appears in the present position, it is a sign that you are in the midst of confusing and longstanding conflict or emotional chaos, which may make you feel totally out of control. A traumatic event is happening in your life, making you feel like everything is a burden and you are lacking inner peace. However, the Tower in the present position tells you to have the courage to get out of the darkness instead of staying in this crumbling tower. First, you should identify the chaos you are in and then find a way to handle it so that you can move forward. Moreover, you should leave behind what was gone but you have to draw lessons from it. The most important is to recognize that all this serves for your highest good and interest, even though it is so hard.
The Tower in the Future Position
People are often afraid of receiving the Tower Tarot card, especially when it appears in the future position. Why? Because it is actually a warning that there will be violent and life-altering change. You are going to undergo pains but you will realize later that it was worth it. During this tower experience, you will get great opportunity to learn new skills, which can really open the door to your success in the future. This will bring numerous benefits in your life, and that, in a long-term basis. Therefore, you had better not resist it. What you should do is to leave behind all faulty foundations if you want to be able to make the necessary changes. Do not forget that "make a change go from agony to harmony in your life", as the saying goes.
Your Love Reading and The Tower
When pulled in a love reading, the Tower Tarot card does not tell good news. It usually suggests the ending of a relationship or a friendship. It can be a break-up or a divorce. Perhaps you feel deceived and angry because your partner has hidden you the truth about something. How can you build a bright future with such person? It is then better to close this chapter and turn over a new leaf even though it may be difficult to do so. Keep in mind that this change will be necessary even if you are in a state you feel miserable and emotionally confused. It is undeniable that like in everything, it is always hard in the beginning, but you will see, as time goes by, that it is much better to face it bravely and accept the truth than to live a lie.
When you get the tower reversed, love might be taking a turn for the better. It could be that a difficult situation has been avoided. Or could you be avoiding the inevitable ending of something? The advice is to accept change on your own terms, or the universe will do it for you. The Tower reversed could be considered a warning.
Your Career Reading and The Tower Tarot Card
When it comes to your career reading, the Tower Tarot card predicts that you will not succeed. In fact, it symbolizes troubles and failure. It can include different stressful situations, which can make you feel hopeless. This card can also indicate financial ruin or bankruptcy.
For example, you may lose your job, you may not have an employment for a long time, or you may not feel at ease at your workplace and lack motivation. Nevertheless, there is no need to freak out! Just let this tough period pass and do not lose hope because this will not last forever.
Your Health Reading and The Tower Tarot Card
The Tower Tarot card appearing in a health reading is a sign of emotional turmoil, mental disability and a deep bout of depression for some time in your life. It can include sudden accident, a miscarriage, and loss of a child during birth. It can also signify difficult pregnancy, abortion or stillbirth. If you are addicted to any kind of substance like drugs, alcohol or smoking, this card messages you to be aware of the fact that indulging in an overdose of these substances is not good for your health as they can bring about diseases. This card suggests you then to change your lifestyle and do your best to bring some kind of renewal in your life. You will see that the change you are striving to make will play a crucial role for your success in your whole life.
Your Spirituality Reading and the Tower
When it comes to a question on Spirituality in a Tarot Reading, pulling the tower card indicates feeling of sadness, loss, grief, anger, discouragement and confusion. It may have an impact on the solidity of your spiritual journey. Perhaps you feel like you are a prisoner in your own body or mind, there are things you want to change but you are not able to, you want to see things in another way.
However, this card urges you to create a new beginning in your spiritual life through building a new solid foundation. It actually informs that it is time to let go of old spiritual connotations, old systems and old beliefs. Apart from that, the Tower suggests you to accept your current situation, where you are now, however it is. You should redirect your attention away from things you are unable to change; you had better focus on what you are able to for creating a difference. Another message of the Tower card for you is that it is time to embrace the true version of yourself.
The Tower Reversed
The Tower Tarot card in the reverse position can represent a few different things. First, this card invites you to take a moment for asking yourself about the things that are no good for you and you would be better without, whereas you hold on tighter. It can include things or relationships. Furthermore, according to some interpretations, unlike the Upright Tower, which symbolizes external forces, the reversed Tower embodies internal transformation. In other words, you may be undergoing upheaval in your belief system.
Then, this card tells you to release, accept and let go of those things and prepare yourself for a new chapter in your life. Of course, it is not as simple as that to do so, but you will be surprised soon that it was worth it. Only when you free yourself from those things, can you move forward and live a life full of true joy and happiness. In addition, if you keep on clinging on to your old habits and old thinking, you will not be able to expand your horizons. Therefore, you should pick yourself up and find effective ways to leave behind the options of your past. This way, you will get renewed energy to usher in a brighter future.
Symbology of The Tower
The Tower Tarot card is visually unnerving with its black background and the tall burning church tower of terror in its face. In fact, it features a high spire nestled sitting on the top of a jagged mountain. A lightning bolt and flames replace the head of the steeple. Flames are shooting out from the three windows and there are specks of fire in the sky. The lightning bolt itself symbolizes a sudden revelation or information. At the top of the Tower card, there is a gold crown, which is symbolic of the material world and ambition. The foundation of this tower is actually shaky, which explains why even only one strike of lightning can bring it down and set it ablaze. Therefore, it needs to be rebuilt on more solid footing.
We can also see in this figure two men jumping from the Tower. Desperate, all they want to do is to escape the turmoil and keep themselves away from the destruction within. What is more, both of them are not responsible for this chaos, and yet everyone has to face it, no matter what their social status is. This scene of chaos and destruction is a sign of forces beyond your control. As there is no turning back, this total destruction of the tower is necessary for releasing the old ways and introduce new and modern ones. Moreover, the falling crown suggests you to do so.
How to Embody The Tower Tarot Card
As you can see, the Tower Tarot card is all about change. Change is a natural part of existence and you should accept it. This card urges you to tell yourself that change, whatever it is, will not break you. You must roll with this change as gracefully as you can because it is necessary to free yourself from any destructive and abusive situation. You need to let go of the lies and illusions that have been imprisoning you. This card appears to remind you that in spite of a bout of turbulence in your life, you will survive gracefully. It lets you know that whatever challenges comes your way, you will rise to the occasion and show you are always strong. So long as you take on and proceed in the right direction, your immediate future promise to be bright.
If you have the tower tarot card then in a reading, you should consider its appearance as a positive representation that where there has been destruction in your life, it is upon you to resume control of your destiny as you have total control of what you really desire in life.
In a Tarot One Card Meaning spread, the Tower indicates a total change in direction. Something is or will happen in an unexpected way and you are not able to avoid it, so there is not even no need to try. Instead, the best thing to do is to learn to accept the change and look for a powerful way to move on in a healthy manner.

Want to learn more about embodying the tarot? Check out the Embodied Goddesses online ascension and manifestation experience.
Through meditation, chakra work, music, embodiment dance and other spiritual practices, this nine-module online course will teach you how to embody the gifts and lessons of the tarot.
Love our tarot decks? You can order your own online!
the tower tarot
the tower tarot card
the tower tarot meaning
meaning of the tower tarot card
the tower tarot card meanings
meaning of the tower card
the tower tarot card upright card keywords
xvi the tower tarot card meaning
the tower tarot card meaning love
the meaning of the tower tarot card
the tower tarot card yes or no