Tarot Card Meanings and More
Welcome to the Tarot Flower home page! Enjoy Daily Tarot, astrology, affirmations, reviews and more! Discover messages to inspire you, affirmations to help you embody the tarot, inspirational quotes, and thoughtful reviews of our favorite tarot and oracle decks. And be sure to check out our shop! You'll find all tarot card meanings: the major arcana, the minor arcana, including all of the suits – the pentacles, the wands, the cups, the swords. Curious to learn how to embody the tarot? Check out the Embodied Goddesses online ascension program.
The ladies from Tarot Flower welcome you! Welcome to Tarot Flower - you're going to love this site! We're here to delight you with inspirational tarot, tips for manifesting abundance, ways to embody the tarot, and guidance to support you on your path to high-vibe living. We know from experience...
read more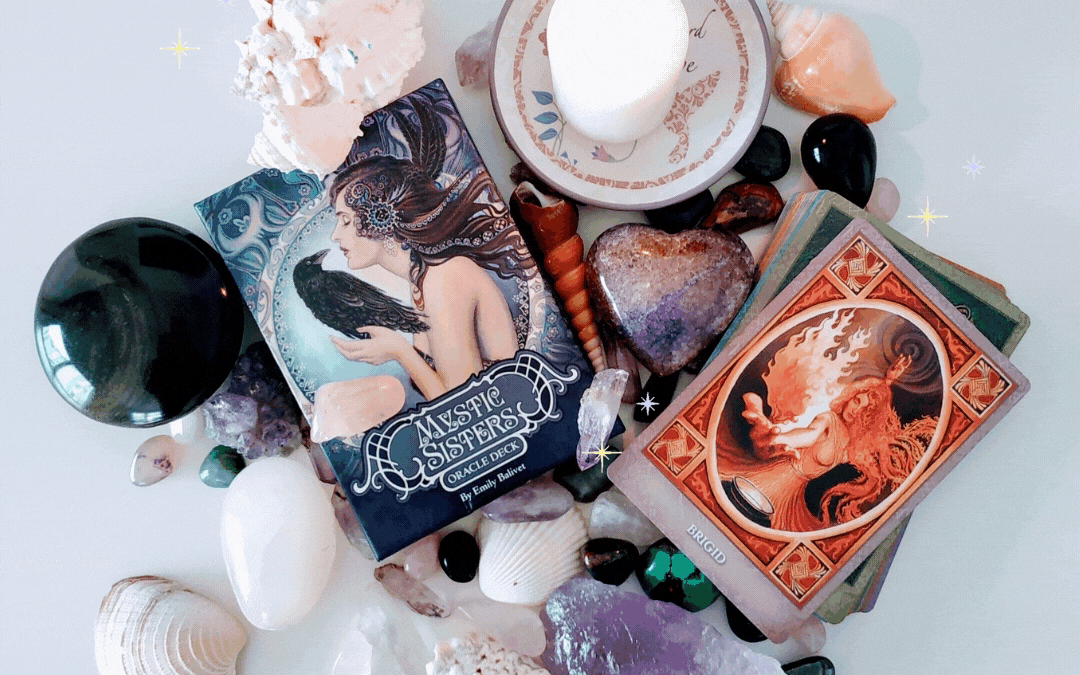 We wanted to review the Mystic Sisters Oracle Deck because it is one of our favorites! So, here you go! We're happy to be helping you find the best oracle cards for you! I was drawn to this deck for it's depiction of many of the Goddesses, but discovered other...
You have begun a spiritual awakening that was brought on by honest self-reflection. The Judgement tarot card represents a profound transformation with no looking back. Do you struggle to make decisions? Are you looking for guidance? Do you want to know what is going...
We've designed the Tarot Flower home page to be your portal to everything tarot! With easy to find links to each major arcana card and also to the suits of the minor arcana, on Tarot Flower, you wont need to navigate through tons of links to go from card to card. We've made it easy to access all of your tarot card meanings. Learn the tarot instead of spending your time searching!
So whether you are learning to do tarot card readings for yourself or someone else, we've made your experience user friendly!
The tarot flower home page also gives you a beautiful slider where you can easily see and navigate through our daily tarot blog posts, where we will present tarot card readings along with inspirational quotes, embodiment affirmations, and ways for you to learn how to embody the tarot. The lessons on the major arcana are beautiful and complex, and it is helpful to have some guidance on their interpretation as you develop your spiritual self.
Additionally, the tarot flower girls have made your home page as beautiful as possible. We're tired of ugly tarot websites! Why can't tarot and spirituality be beautiful? We took the time to design the most inspirational tarot website for you that we could, and we expect you to feel happy and joyful when you visit us!