The Tarot Flower Boutique
For Divine Feminine Practices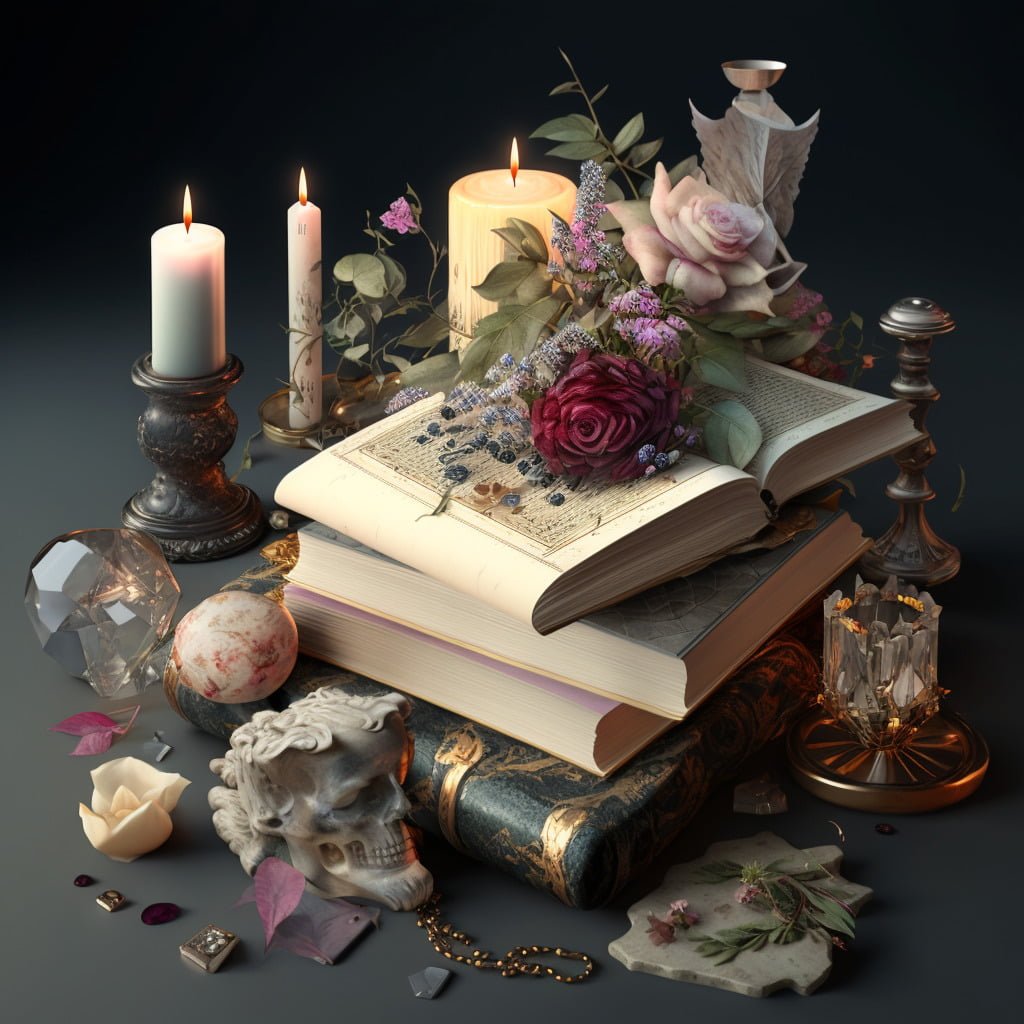 The best of everything you need
Welcome to our divine feminine boutique, where you'll find everything you need to create sacred space for yourself and connect with your inner goddess!
We've carefully curated a perfect selection of beautiful products, including tarot cards, oracle cards, crystals, candles, and more. And stay on the lookout because whenever something new and amazing comes along, we'll be adding it to our store!
Our products are carefully selected to help you connect with your intuition, creativity, and sacred feminine spirit. Get ready to awaken your inner divine feminine goddess through mystical practices, ritual and more!
TAROT
Beautiful Tarot Decks
Explore our collection of tarot and oracle cards, featuring stunning artwork and powerful messages. Each deck is designed to help you tap into your inner wisdom and intuition, providing guidance and insight on your journey.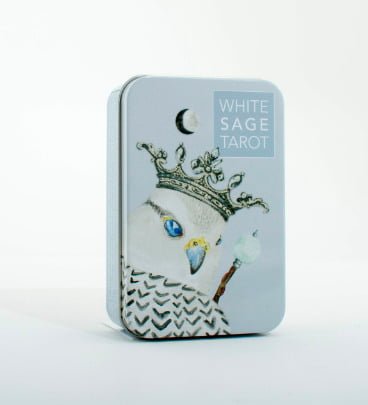 Perfect for anyone with smaller hands or on the go, this deck is inspired by ancient healing traditions and features endearing animals in the Court Cards, chakra colors in the Minors, and natural elements throughout. Read Our Review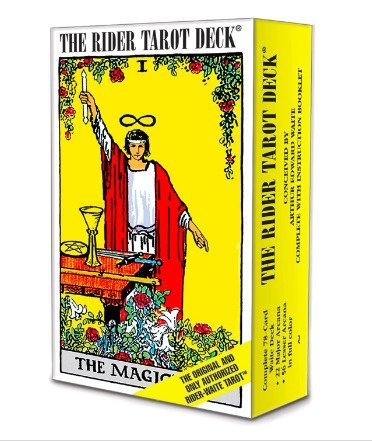 This is a must have for anyone beginning their studies of the Tarot. Rider-Waite Tarot has set the standard for hundreds of other tarot decks, which follow the archetypal images created by Pamela Colman Smith in 1909 under the direction of Arthur Edward Waite. 
If you love dragons and dark fantasy this is your deck. Renowned worldwide for her breathtakingly beautiful fantasy artwork, Anne Stokes delights fans yet again with this gorgeous tarot deck.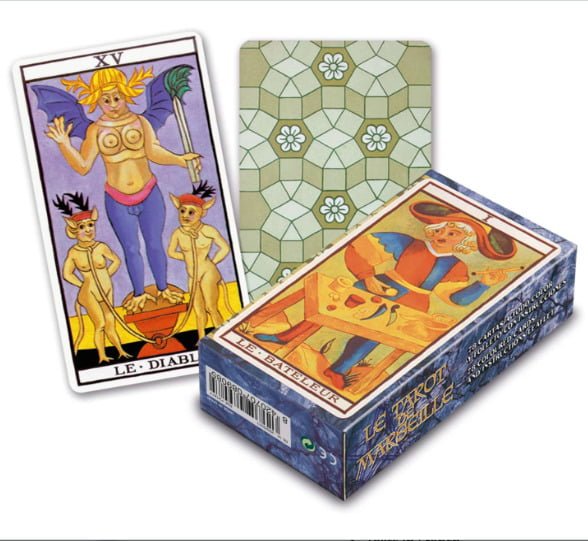 The Tarot of Marseilles is a standard pattern of Italian-suited tarot pack with 78 cards that was very popular in France in the 17th and 18th centuries for playing tarot card games and is still produced today. It was probably created in Milan before spreading to much of France, Switzerland and Northern Italy.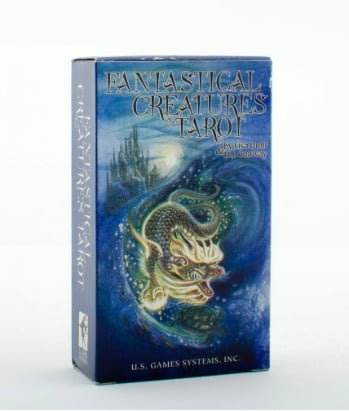 This deck's beautiful artwork brings the interpretation of the tarot to a deeper level. From the worlds of mythology, folklore and legend, Fantastical Creatures Tarot brings to life a colorful menagerie of mystical beings.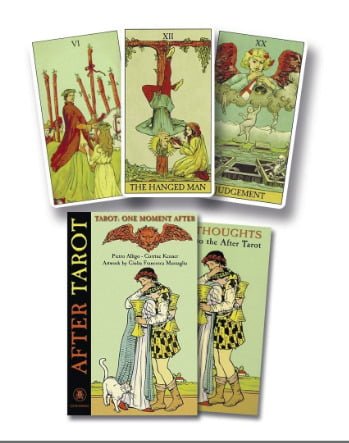 After Tarot explores what the cards would look like just moments after the usual scenes with which we are most familiar. For instance, what would happen to The Fool moments after putting his foot over the cliff? Find out in the revolutionary After Tarot.
ORACLE
Beautiful Oracle Decks
Oracle cards are more free-form and can vary greatly in their designs, themes, and interpretations. Unlike tarot decks, oracle decks do not have a standard set of cards or a specific number of cards. Instead, they can have any number of cards and the meanings can vary depending on the deck and the interpretation of the reader. Oracle cards and tarot cards is that oracle cards tend to be more positive and uplifting, with a focus on encouragement and empowerment. They are often seen as a tool for accessing the wisdom and guidance of the divine, the universe, or the higher self.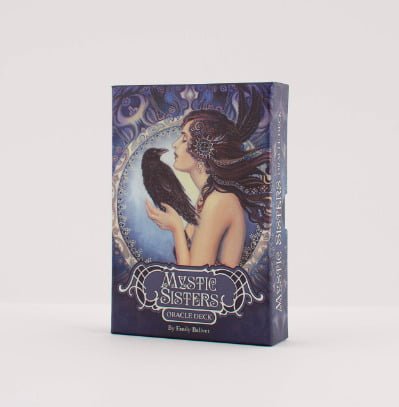 Mystic Sisters Oracle Deck invites you to join the mystic sisterhood of goddesses and mythological archetypes. Read Our Review!
Amy Brown's Fairy Wisdom Oracle is filled with charming fairies, angels, dragons, elves and other elemental guides, who interconnect with us for mutual development.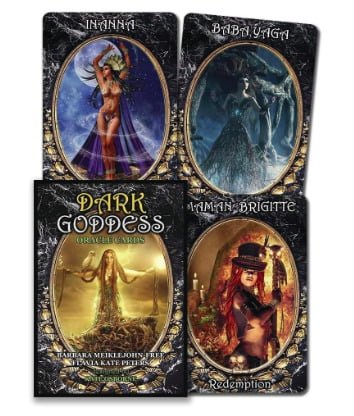 This gilded oracle deck combines all the experiences and power of the Goddesses who stir within and can be called upon to arise in times of challenge, change, and growth in our lives. 
For Your Goddess Altar
Candles, crystals, incense and more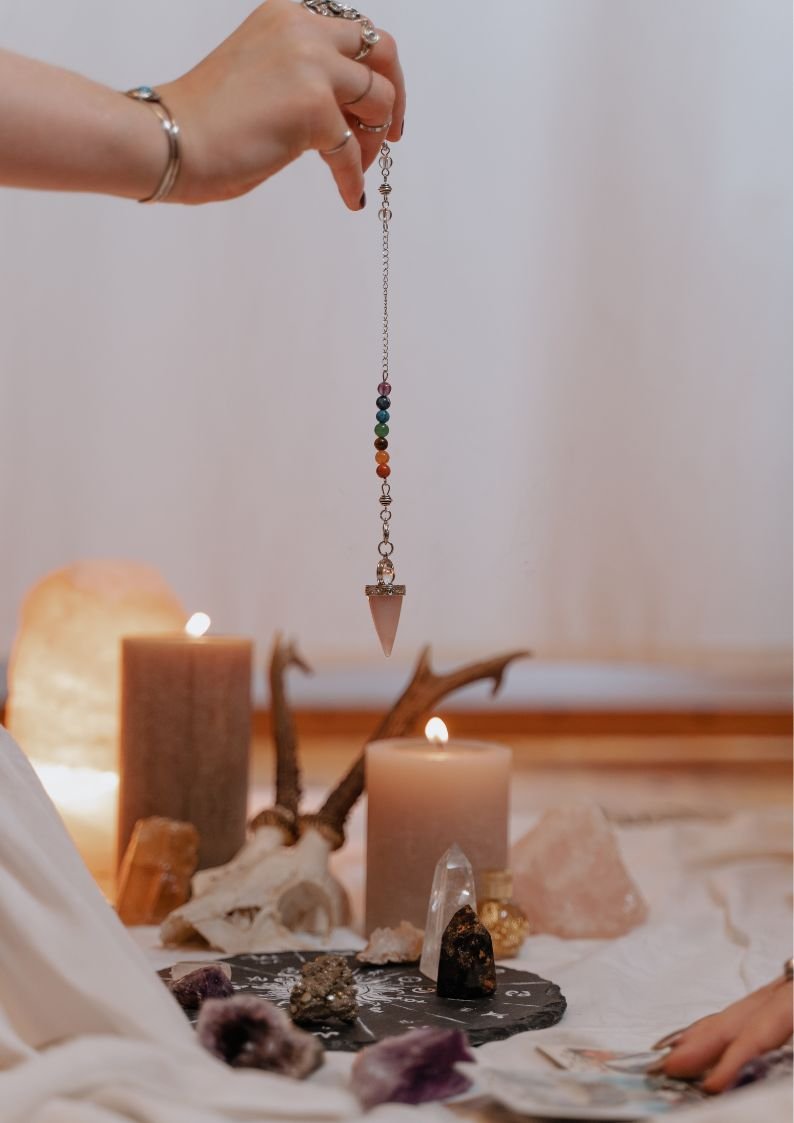 CRYSTALS
Crystals for Channeling
Crystals have been used for centuries for their healing and magical properties. They have unique energies and vibrations that can be used to enhance our own energy and promote healing on a physical, emotional, and spiritual level. Crystals can be used in various ways, including meditation, chakra balancing, energy healing, and spellwork. They can also be placed on the body, carried in a pocket, or worn as jewelry to amplify their effects. Whether you're looking to release negative energy, boost creativity, or improve your overall well-being, there's a crystal out there that can help. 
Perfect starter crystal kit for your goddess circles and altars, this CXD-GEM Natural crystal stone collection set includes citrine point, clear quartz, rose quartz and amethyst.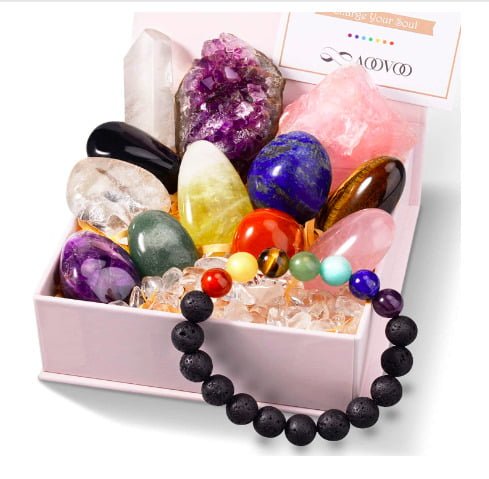 Includes 7 genuine crystals: Aventurine, red jasper, tiger's eye, amethyst, obsidian, lapis lazuli, and clear quartz, and comes with a complete information guide for all crystals, chakra meanings, colors.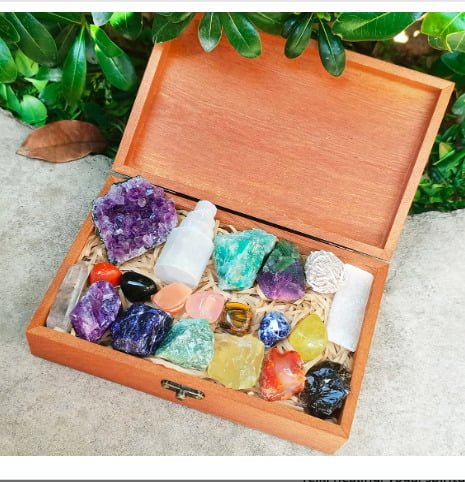 Aovila Premium Crystals Set in Wooden Box – 7 Raw Chakra Stones, 7 Tumbled Gemstones, 6 Protection Crystals + a drawstring pouch + a reference guide + a greeting card + a full-color e-book.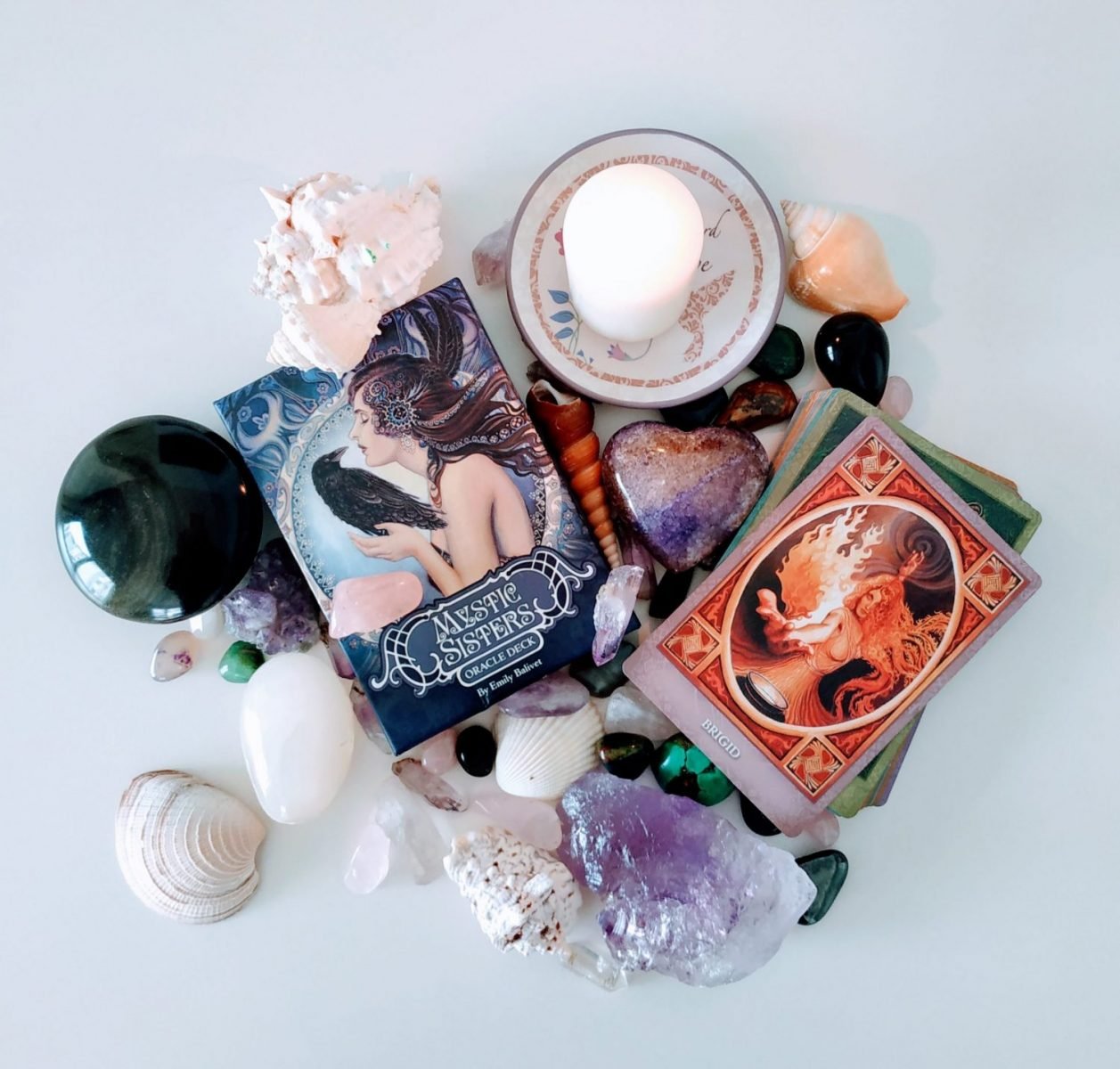 At our online shop, we believe that everyone has the power to awaken their inner divine feminine goddess. Our products are designed to help you connect with your intuition, creativity, and sacred feminine spirit. Shop with us today and start your journey towards self-discovery and empowerment.
And, be sure to check out our various reviews! Whether you are at the beginning of your journey toward learning the various tarot card meanings or you're an experienced tarot card reader, we have excellent recommendations for you in our beautiful tarot flower shop.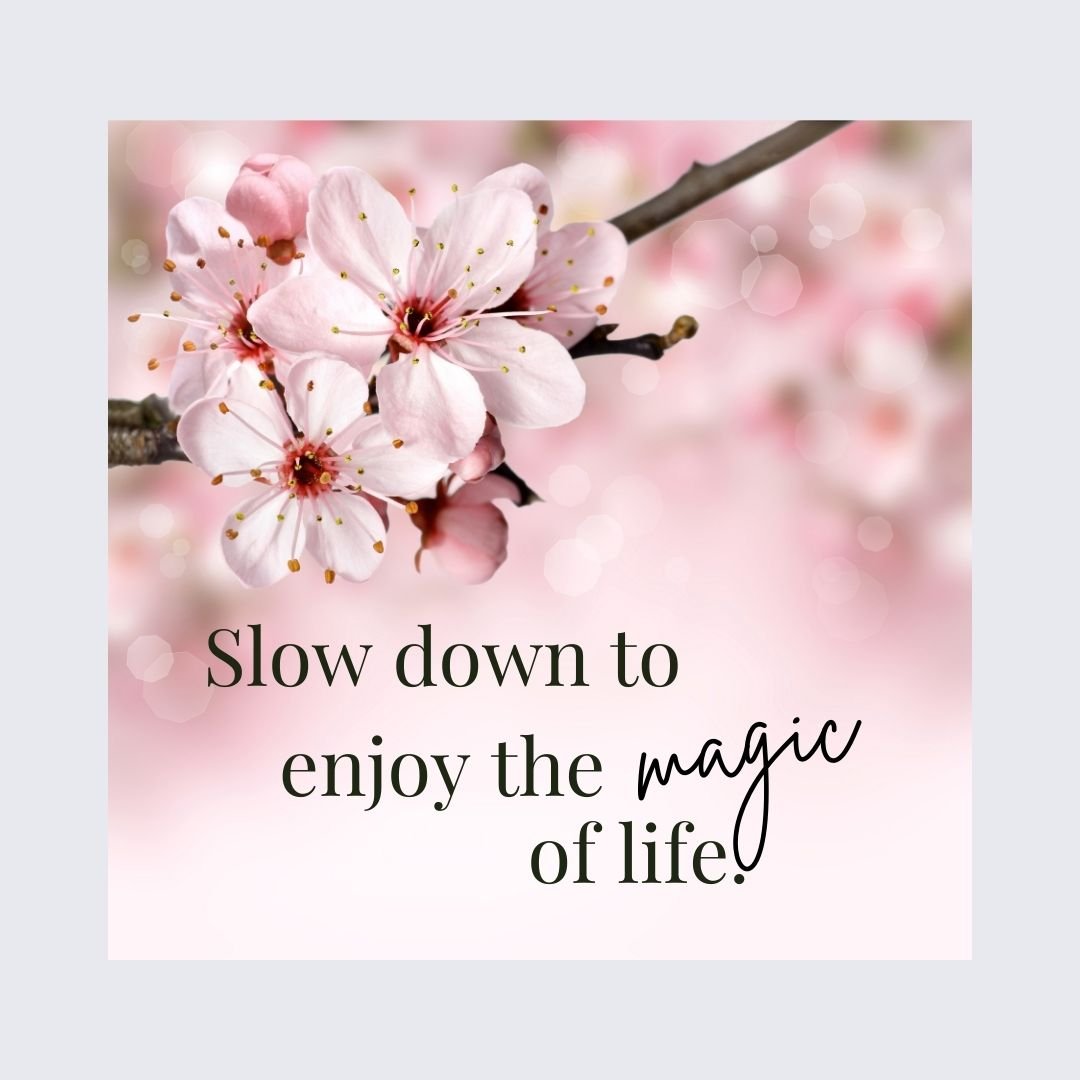 Want to do more than getting tarot card readings?
Tarot card and oracle cards are fun, and we're glad you've discovered some wonderful ones in our shop! But, if you want to take it one step further, you can learn to do more than just getting tarot card readings.
Learn tarot embodiment!
What if you could learn to actually embody the lessons of the tarot? What if I told you that you can learn to embody the gorgeous archetypes of The Empress through our Goddess Yoga Retreats? Curious to learn more about embodiment and how it fits together with mystical, spiritual yoga? Check out our beautiful divine feminine yoga retreats around the world!