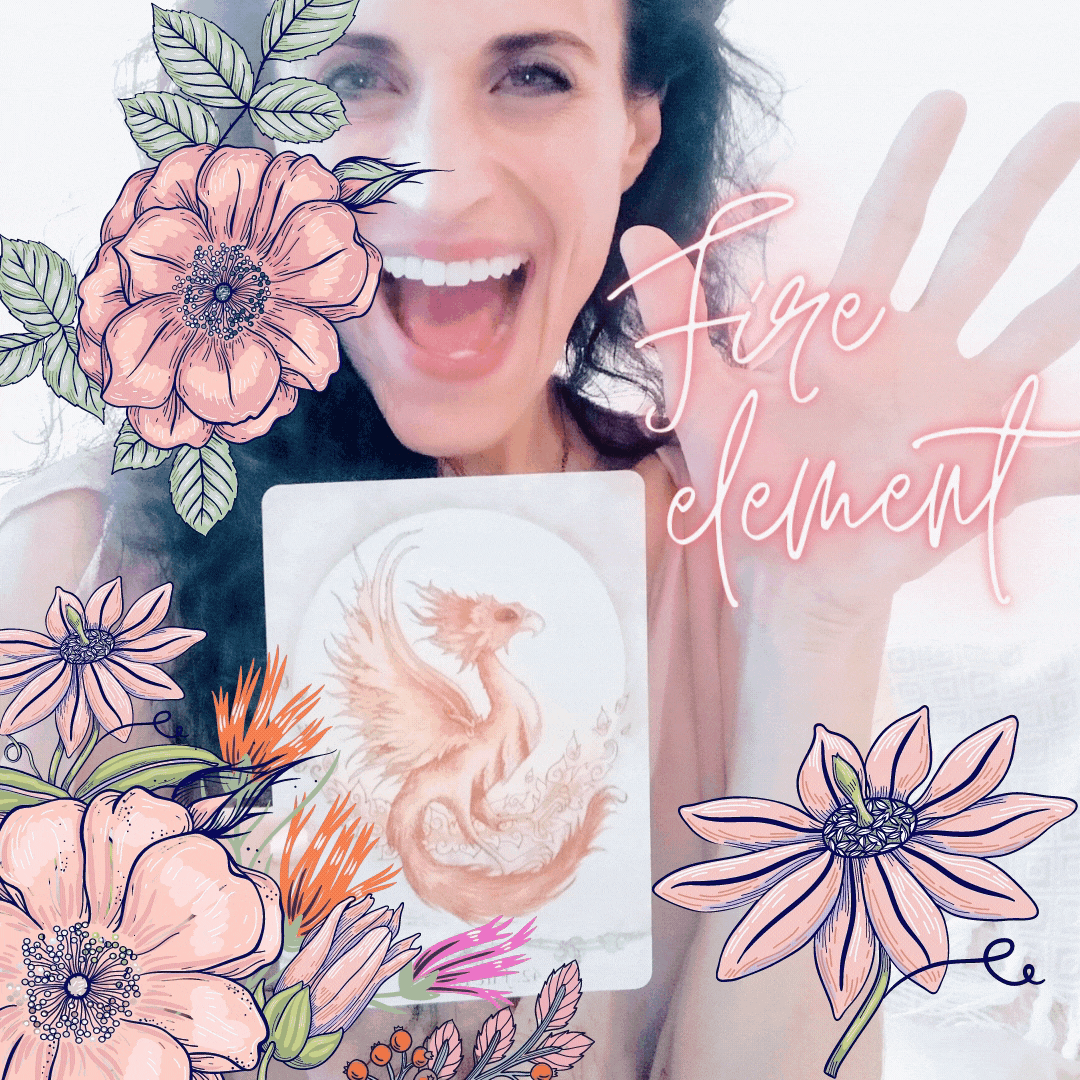 The fire element is passion and creativity in all forms, so "be the fire!" today! Put your energy into your passion projects and take action toward your dreams. We can use solar plexus chakra affirmations to motivate and inspire us!
The fire element is associated with our sacral and solar plexus chakras. Both of these chakras are power centers for action. Can you feel yours burning brightly?
In the tarot, the Suit of Wands stands for the element of fire. Wands represent action, creative ideas and endeavors, passion, and basically just getting things done!
Are there passion projects and things that you love that have been setting on the back burner? We are all guilty of putting off important things for the sake of taking care of emergencies from time to time. But we have to also take the time to bring them back to the foreground.
Like The Empress of the Major Arcana, go and put your energy into the things that you love. Put some fire into your creative ideas and passion projects. It will light up the rest of your life too! Get out of the hum drums by breaking up the monotony. We all need a life spice in our lives!
So, take the pet project off of the shelf today and dust it off! Paint, dance, write, sing – whatever it is that excites you. Just like a real fire, your passion needs fuel to burn. Keep your inner fire element burning bright by feeding it with your attention today, and go be the fire! And if you want some inspiration on this front, check out the Embodied Goddesses online experience. We will share our joyful method with you so that you can dance your way to happiness and abundance too!

Want to learn more about embodying the tarot? Check out the Embodied Goddesses online ascension and manifestation experience.
Through meditation, chakra work, music, embodiment dance and other spiritual practices, this nine-module online course will teach you how to embody the gifts and lessons of the tarot.
Love our tarot decks? You can order your own online!