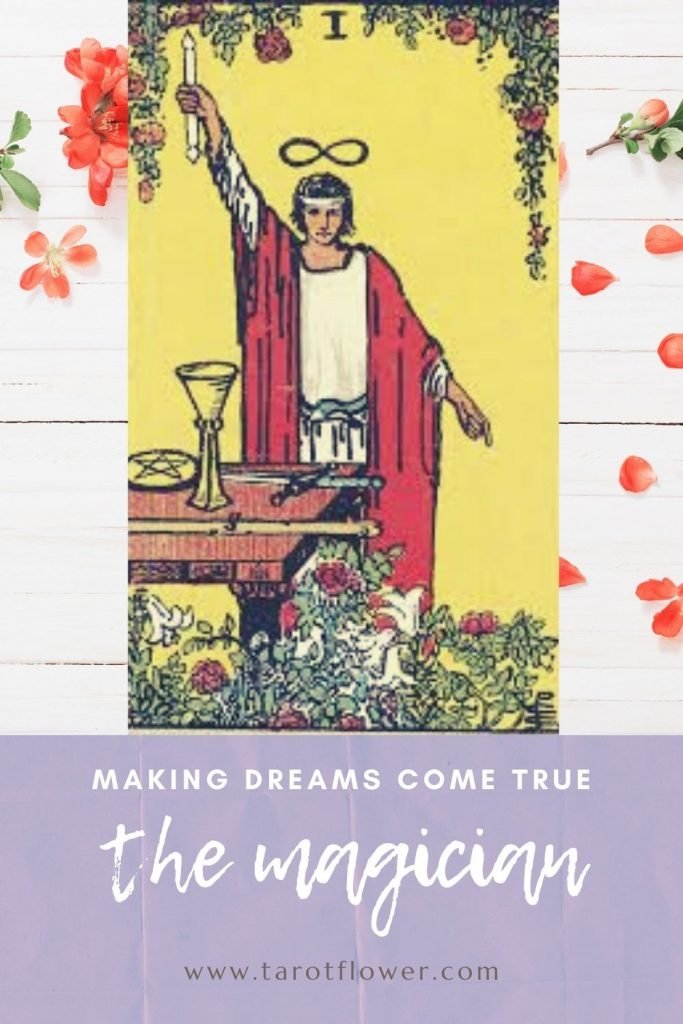 Spring is in the air and it's a beautiful day to manifest your dreams into existence! When you pull The Magician tarot card, you are being advised to take full advantage of every tool you have at your disposal and go for it. Have your dreams been on hold? Have you felt stuck? Maybe you've been waiting for that perfect moment or circumstance?
The Magician card is telling you that the wait is over. You already have everything you need to succeed. Take another look at the resources around you. Could there be something that you're missing? You probably have more options and opportunities that you realize. Take the time to assess them all put a new plan into action.
The Magician Tarot – Love and Relationships
If you're contemplating your love situationship, its time to get out of your head and take action. Are you single and looking for love? Today might just be the perfect time to meet someone. Get outside and put yourself out there. Smile at the world and be what you want to attract. The power of The Magician tarot is one of infinite possibility. But you have to be the one to make the first move.
If you are currently in a relationship, have you been dreaming of taking it to the next level? Or maybe you've been wishing there were more spice in your partnership. Be the one to do something about that today. Even the tiniest steps can make a big difference to get the ball rolling. So, wave that magic want and get busy manifesting your dreams!
The Magician Tarot Card Meaning for Your Career
It's a great day to pursue that dream job. Don't put it off any longer. Reassess your skills, update your resume, or make that phone call that you've been putting on the back burner. You've been sent a message today – The Magician upright – meaning that the time is now make your dreams come true. Nobody is going to do it for you, tarot flower friend.
Want to Learn How to Embody the Magician?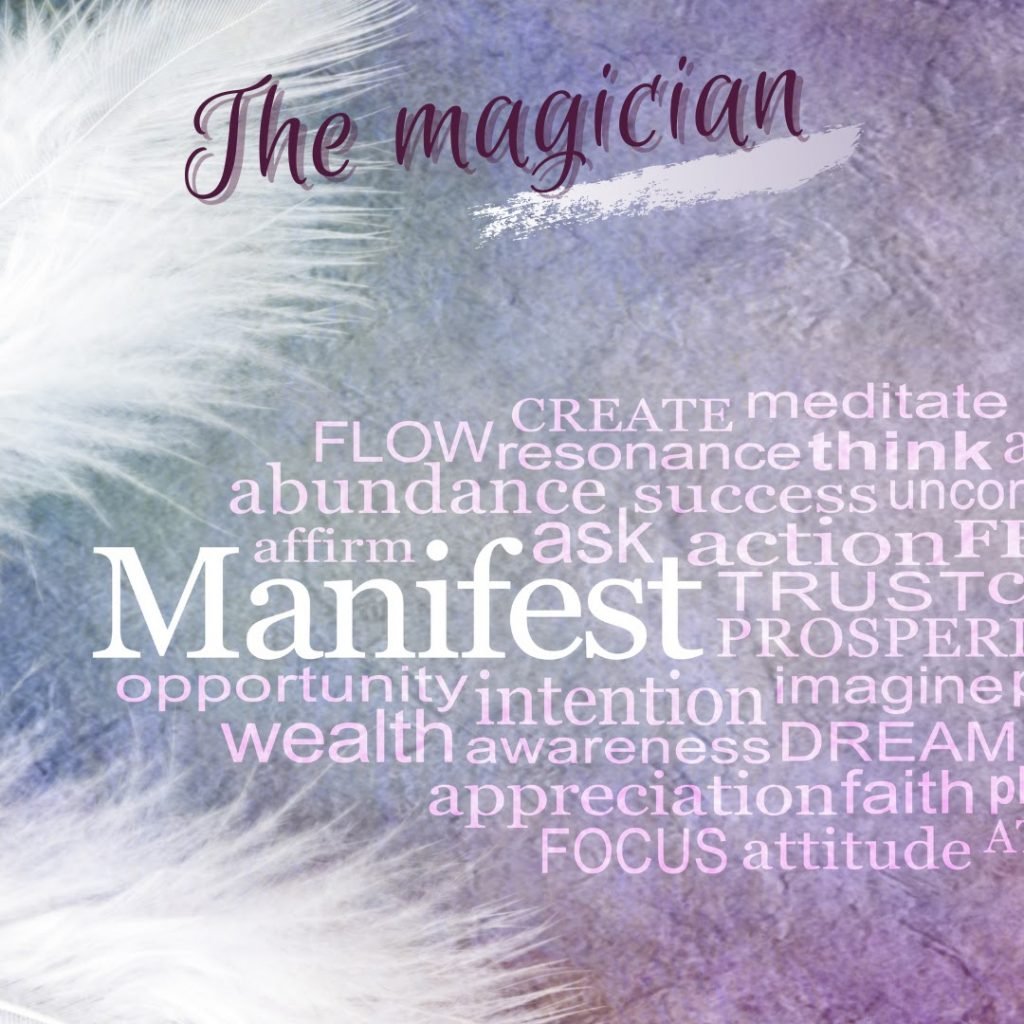 If you're looking for some inspiration and guidance on embodying The Magician tarot card, then check out the Embodied Goddesses online embodiment through the arts program. Jessica & Vanessa will guide you gently through dance embodiment practices, guided meditations, journaling exercises and best practices for using affirmations and inspirational quotes to manifest abundance in your life. And, abundance can come in all forms – money, love, joy, security. The Magician tarot card is telling you to get started creating the life you love today!

Want to learn more about embodying the tarot? Check out the Embodied Goddesses online ascension and manifestation experience.
Through meditation, chakra work, music, embodiment dance and other spiritual practices, this nine-module online course will teach you how to embody the gifts and lessons of the tarot.
Love our tarot decks? You can order your own online!