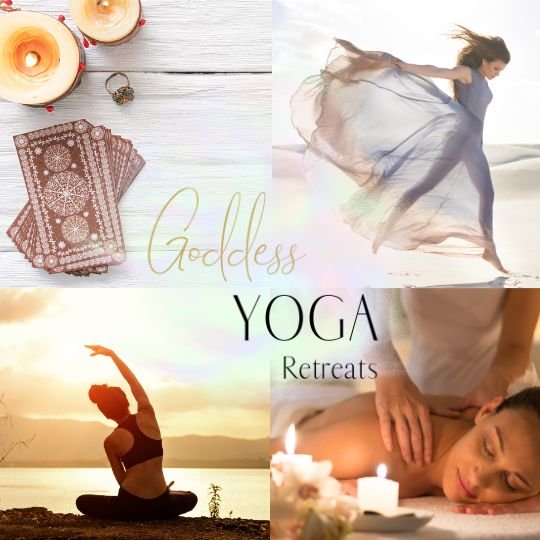 If you love tarot card readings are yearn to dive deeply into what your heart really longs for, then this spiritual wellness retreat will blow your mind! Are you determined to finally make your dreams manifest in your life? Then you're ready to gather with the women of Goddess Yoga to increase your power exponentially.
Go beyond your typical online tarot card readings and work in person with real psychics. You'll learn how to embody the tarot, become The Empress and follow your soul's path. If you love everything mystical and are in for some pampering, culture and fitness, then it's time to visit the magical lakeside village of Lago d'Orta. We have a very special mystical yoga retreat waiting for you!
Ready to Glow Up Like The Empress?
Embody the sexy, alluring and abundant Empress at our live mystical yoga, dance and somatics wellness retreat for women in Italy this summer! Unleash your inner divine goddess at this all-inclusive magical event!
For one week, you will be immersed in magical excursions in nature with elemental rituals, daily yoga and embodiment dance. But don't worry – you don't have to be a trained yogi or dancer to benefit from this retreat. You'll be nourished with amazing food, boat rides and swims in the shimmering lake. Throughout the retreat you'll enjoy live music soundbaths and have a chance to connect with others on your mutual journey of self-discovery. Together we will all find our way to becoming The Empress and harnessing the psychic powers of The High Priestess.
Wellness retreat in magical Lake Orta, the land of the dragons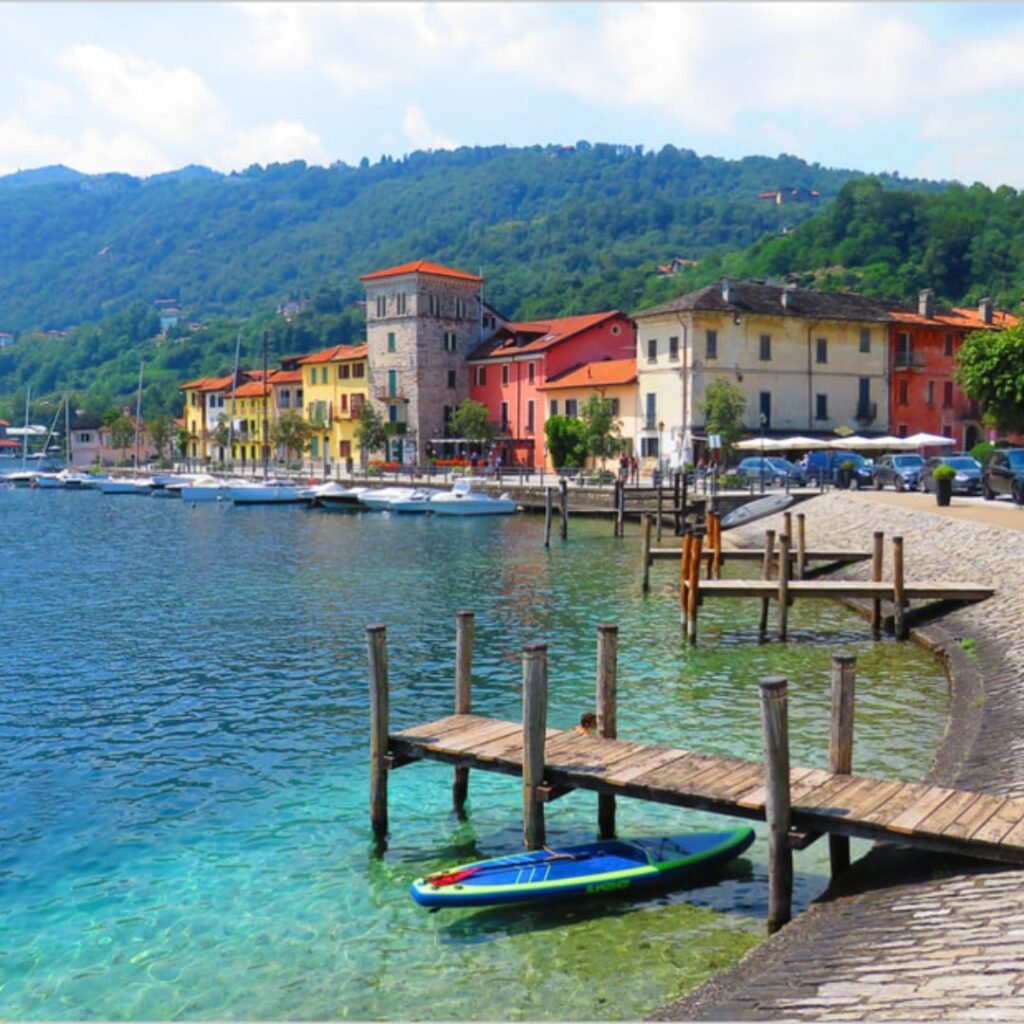 Lago d'Orta is a mystical and sparkling Italian lake located in the Piedmont region of northern Italy. This enchanting lake is nestled in the Italian Alps, called the Dolomites. It is known for its incredible beauty and its enchanting mythology. The lake is home to the island of San Giulio, which is said to be the home of a legendary dragon. According to local legend, the dragon was slain by St. Giulio in the 4th century.
The island of San Giulio is a captivating place to visit and is filled with religious and historic sites. Visitors can explore the basilica of St. Giulio, which was built on the site of the dragon's slaying. There you'll also discover the remains of the monastery that St. Giulio founded. The island is also home to the Sacro Monte di Orta, which is a UNESCO World Heritage Site.
Can you imagine the kind of power a place like this holds? When we engage in spiritual practices in an environment that is already channeling the divine, we can go that much more profoundly into our work. So, if you want to dive deeply into reconnecting with your inner goddess, then this spiritual wellness retreat is for you! You'll learn how your divine feminine powers of intuition can guide you onto your life path confidently. It's the perfect place for you to learn how to embody all of the lessons that the Tarot has to offer.
Spend your summer in bliss and self-care at this spiritual retreat with yoga and Tarot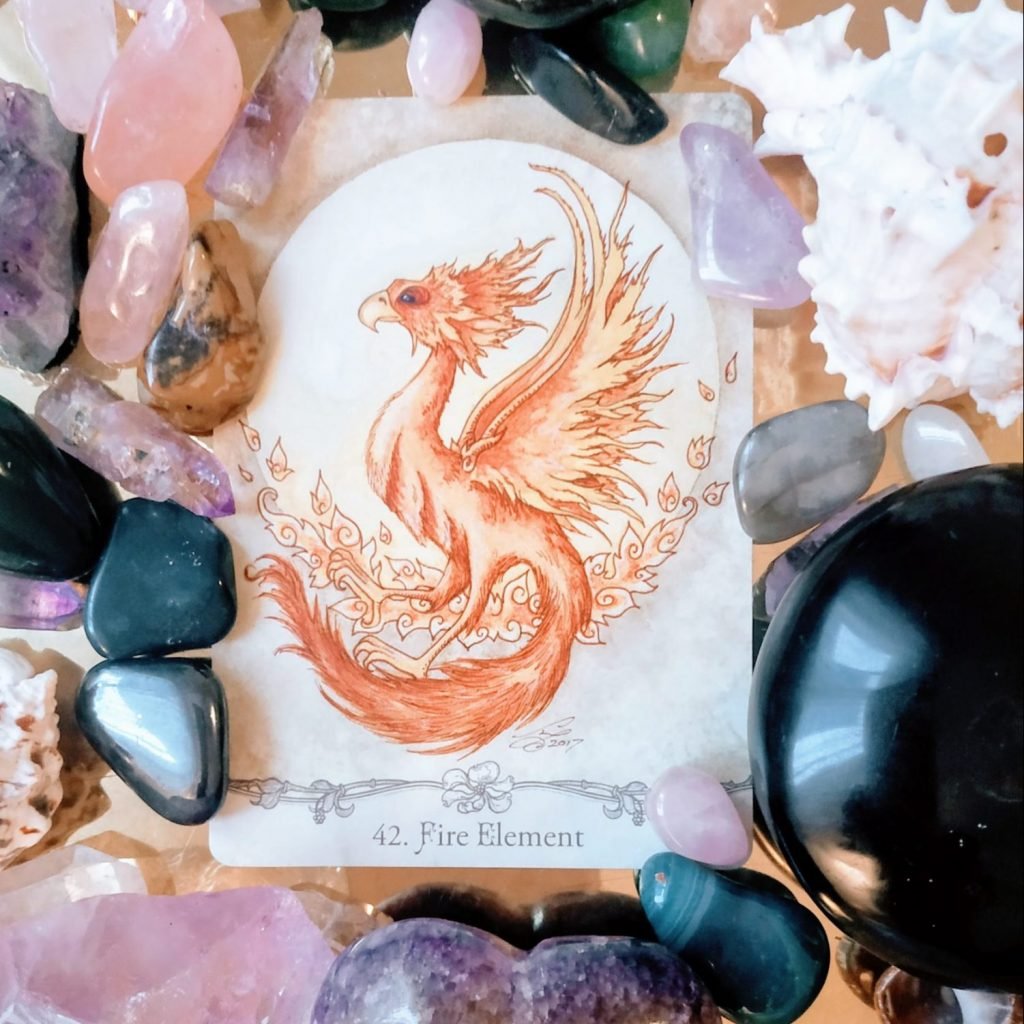 For one incredible week, you can enjoy tarot card readings from experienced psychics while developing your intuition and connecting to your divine feminine power. You'll also get to stay fit by doing yoga and practicing embodiment dance every single day. What's more is you'll have fun while you're at it because everything is at your own pace and how you choose to do it!
Imagine sharing tarot card readings, learning how to embody the tarot through trance, ecstatic dance and yoga. Then imagine doing this all while taking in the stunning views of the Italian countryside, swimming in crystal clear waters and breathing in the sweet summer air.
This is the perfect chance to immerse yourself in the world of tarot card readings and give your intuition a boost. Discover where that inner Goddess is sleeping within you and let her out to play. In a supportive circle of like-minded women, spiritual guides and teachers, you'll be guided to get in touch with your divine feminine energy and get some much-needed rest and relaxation.
Tap into your intuition and dance like The Empress with trance dance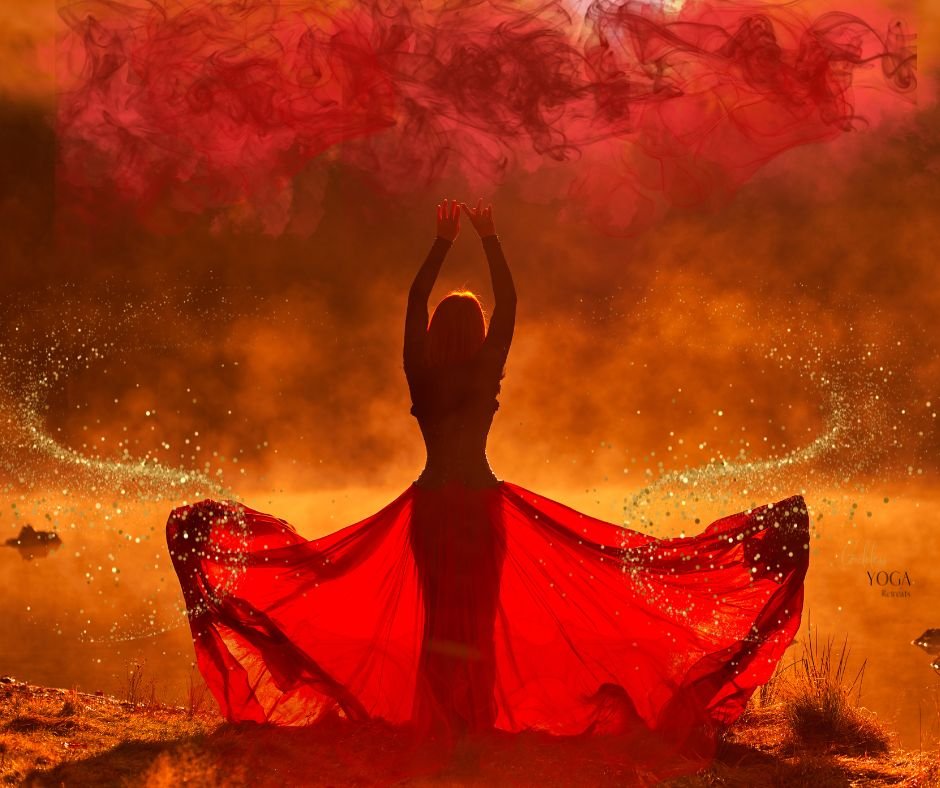 There's another amazing way to increase your intuition, connect with your spirit guides, and dance your way to a higher level of consciousness. It's called trance dance, and it's like a magical journey into the 5D!
What is trance dance?
Trance dance is an ancient spiritual practice that has been used for centuries to tap into the Universal source of energy, open up your intuition, and align with your higher self. It is a powerful way to clear away negative energy, and to open up to spiritual guidance. It is a form of ecstatic dance that uses music and movement to help you journey into a deep trance state.
What happens during a trance dance?
When you participate in trance dance, you enter into an altered state of consciousness, allowing you to connect with your spirit guides and receive intuitive messages and insights. The repetitive movements of the dance help to clear away blocks and open up the channels of communication. As you open your body to the music and the spiritual energy, you can open your heart and mind to the guidance of your spirit guides and the Universal resources.
How can trance dancing benefit me?
Trance dancing also allows you to express your emotions, and release stuck energy. You can use the dance to connect with your body, to find balance and harmony, and to move out of fear-based thinking. It is a powerful way to connect with your inner wisdom and to trust your intuition.
If you are looking for a way to tap into the Universal source of energy, develop your intuition, and connect with your spirit guides, then trance dance is the perfect practice for you! Take the time to explore this ancient practice, and journey into a higher level of consciousness.
Learn how to dance The Major Arcana at this spiritual wellness retreat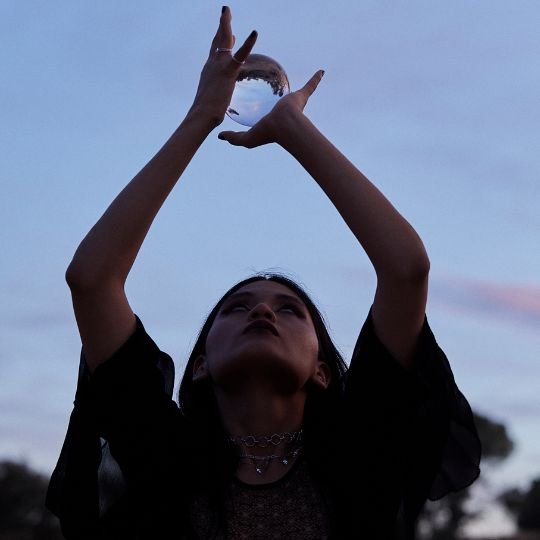 Actually, one of the best ways of embodying the lessons of the tarot, is by taking a movement and dance journey through the archetypes of the Major Arcana. At this Goddess Yoga retreat, you'll be have the opportunity to experience this spiritual journey. You'll be dancing the major arcana in a safe and supportive environment with real psychics and spiritual guides.
It's one thing to hear about what The High Priestess and The Empress can teach you in a tarot card reading. However, it's another thing all together to actually channel their divine feminine energy and receive their messages directly yourself. Imagine taking your tarot card reading one step further! Go beyond only hearing the advice and answers to your questions! Learn to actually embody the Empress! You too can learn how to feel sexy and alluring like The Empress!
Why do we dance at a yoga retreat?
We dance at this yoga retreat because yoga and dance are two very complementary practices. Both require form, grace, strength and flexibility. Both can be spiritual practices when done correctly. However, what we believe is missing in your yoga training is moving through the space. That's why adding dance to your yoga practice is a wonderful way to bring balance and joy into your yoga retreat!
Also, when we engage in trance dance and embodiment dance, we channel the messages from our spirit guides in a way that is powerful, enlightening and super impactful. You will finish your session excited, inspired and knowing exactly what you want to do, why, where and how.
So don't wait – book your spot today and get ready to have the time of your life in beautiful Italy!

Early Bird Registration Now Open
Save on your entire experience when you register today!
live tarot readings, tarot card readings, tarot card readings near me, tarot cards for beginners, tarot for beginners, tarot near me
tarot reading, tarot reading near me, tarot reading near me in person, tarot spreads for beginners